Maptek internships yield mutual benefits
Interns have been learning their profession and contributing to the success of Maptek for more than 20 years.
Maptek founder Bob Johnson says the company has been running internships since the early 1990s.
'Significant contributions have been made to our software by some of these clever people,' he says.
'Students have a great advantage in that they may not realise how hard a problem is and often come up with creative ways of solving a difficult problem.
'Contributions from students who are armed with newer ways of thinking can freshen our approach and help keep everyone motivated and challenged.  
'Maptek offers incentive to work hard and have a go. With each advance we build a better product.'
Maptek invests in the next generation of engineers and geologists by providing internships as well as software and training for universities.
'We rely on our partnered teaching institutions to produce keen and well educated students. Our responsibility is to participate in that process and enhance the outcomes for everyone,' Bob says.
Fifth year University of Adelaide student John Makestas recently completed three months as a software engineering intern in the Maptek Adelaide office.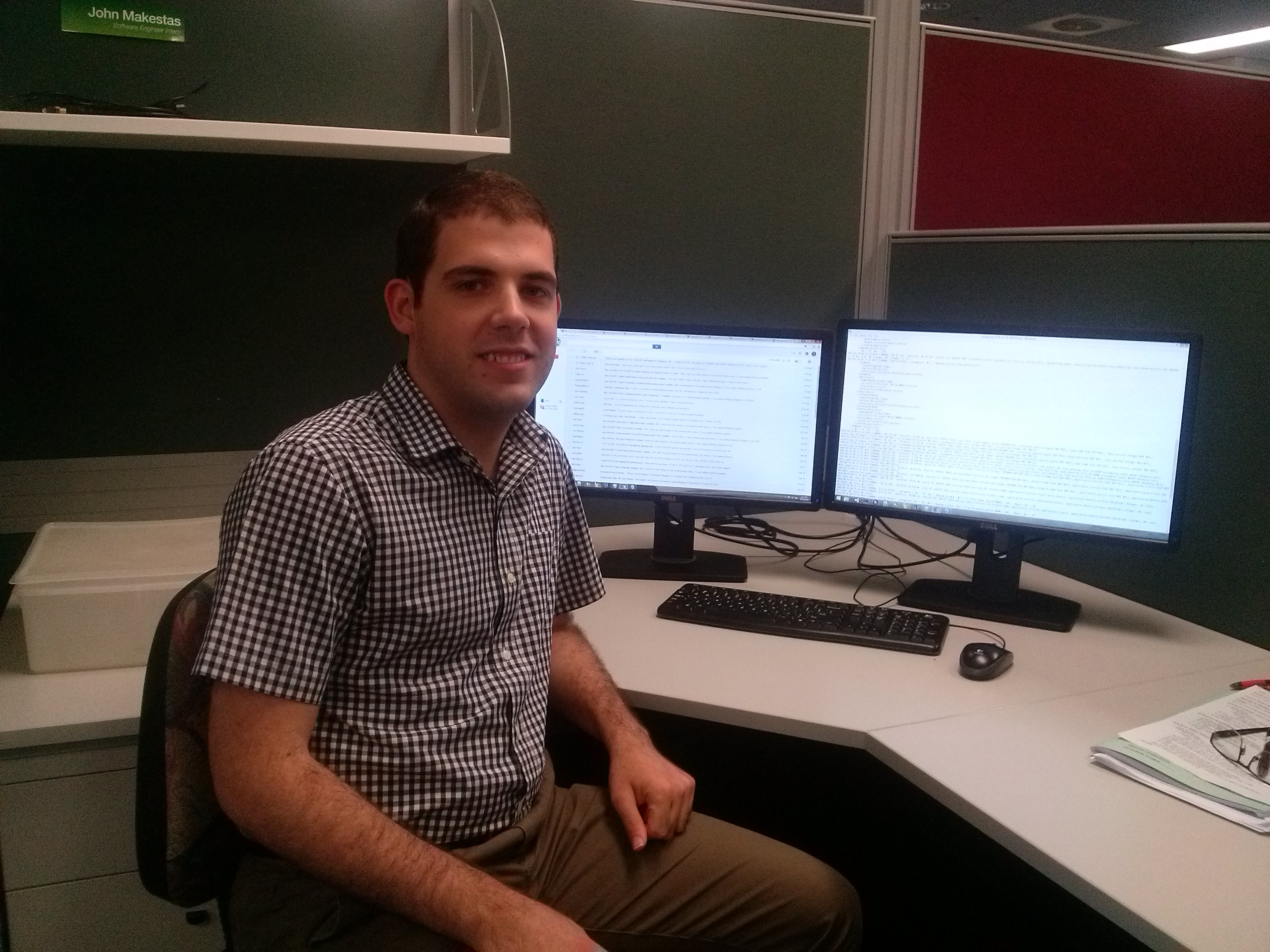 'Early last year I started looking for a work experience opportunity at a software engineering company,' says John, who is studying Electrical and Electronic Engineering with Mathematical and Computer Science.
'I knew Maptek ran projects for university students over the summer break and found this very attractive because it meant I would be working on something meaningful.
'I was also looking for a challenge – something that would push me.
'The project I was given involved adding support for a well known third-party database system.
'This meant I was working right at the heart of the Maptek code base.'
John says he felt part of the team from day one.
'The knowledge my work could end up in software that is used around the world gave me great motivation.
'I had never seen a code base of this scale or complexity.
'It was a great thrill the day I was able to fire up a Maptek application and see the new database system working properly.'
He found the challenges and varied nature of the role stimulating.
'Every day there was something to look forward to,' he says.
'It was also a privilege to learn from some very talented and experienced software developers, whose attention to detail and technical knowledge really opened my eyes.
'I'm sure the technical knowledge I gained and the exposure to software engineering processes will stand me in good stead.'
Find out more about Maptek University Partnerships here: www.maptek.com/university/index.html
---
Comments (0)
Leave a Reply