Latest mine planning software launch in Mongolia
Monday, July 10th, 2017
Maptek showcased the benefits of new geology and engineering functionality in Vulcan 10.1 in Ulaanbaatar last week.

Local Maptek distributor, IT Expert LLC, coordinated the launch of Vulcan 10.1 to existing and potential customers at the Mongolian University of Science and Technology (MUST). New Vulcan functionality streamlines design and planning, optimises drill & blast and improves reporting and analysis of data.
Steve Sullivan from Maptek provided a half day session demonstrating new features and workflows in Vulcan 10.1. This was appreciated by the audience of 20 customers from companies Oyu Tolgoi, Sharyn Gol, RPM Global, SRK Consulting, MUST and Theis Khishig Arvein.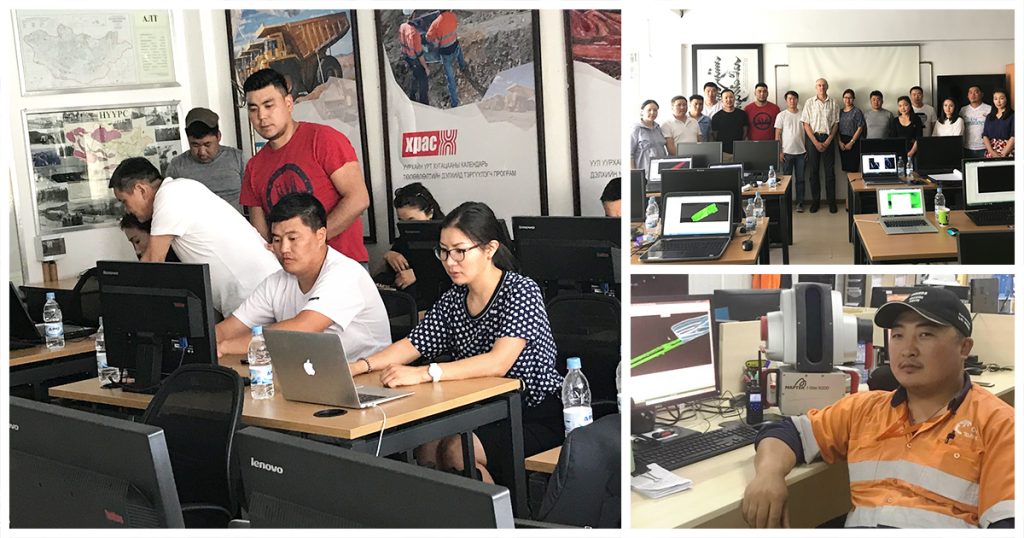 Following the launch, a half-day masterclass in geological modelling exposed the latest techniques to metalliferous mining customers. This was followed by another masterclass on applying the latest Vulcan stratigraphic modelling tools for coal customers.
Additional Vulcan training was provided to specific customers during Maptek's week-long Mongolia showcase. Computer laboratory facilities at MUST, where educational licences of Vulcan software have been deployed for final year student tuition for the past four years, provided the ideal location.
Vulcan 10.1, released in May 2017, continued the drive to deliver multiple applications on the Workbench, the interface within which all Maptek applications will ultimately be available. Eureka 4.0 was delivered in the recent release, integrating advanced drillhole and spatial analysis tools with Vulcan functionality. The Workbench platform enhances interaction with data and access to applications that support design and modelling.