Products
Services
About
Contact
---
---
Namibian Mining Expo
Come see us at the 2013 Namibian Mining Expo & Conference!
Stand 97
May 22 - 23
Safari Hotel & Conference Centre
Windhoek, Namibia
Welcome to Maptek South Africa!
Maptek South Africa is located in Johannesburg and has been responsible for the sales and support of Maptek products throughout Southern and Central Africa for more than 20 years.
This site provides more localised information for clients and those wishing to find out more about Maptek, its products, services, and people in Africa. Please do not hesitate to contact us with questions.
Services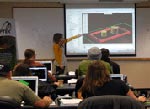 South Africa offers consulting, training and support services for the region from a dedicated team of experienced engineers and geologists.
Learn More >>
About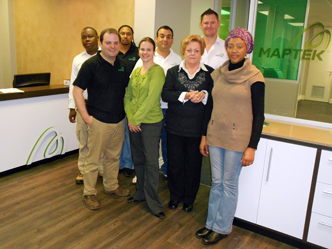 For more than 20 years Maptek South Africa has built successful relationships with industry professionals and companies.
Learn More >>
New Products
Maptek Eureka™ provides one integrated platform for viewing and analysing your exploration project data.
Discover Eureka >>
South Africa News
The University of the Western Cape in South Africa will introduce Vulcan to more than 500 students in its Department of Earth Sciences.
Read more >>