Vulcan 10.1 feature preview
Vulcan 10.1, set for release next quarter, features new functionality to streamline design and planning, optimise drill & blast and improve reporting & analysis.
Automated pit design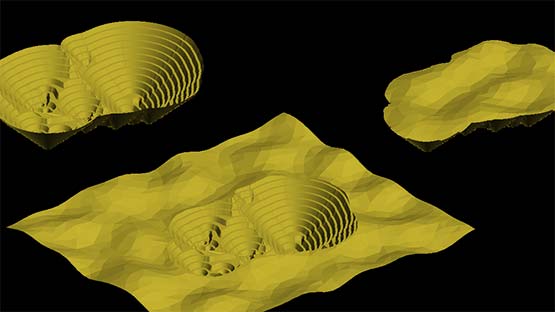 Automated Pit Designer facilitates high level, long term mine planning analysis and integrates with other pit design options. Updated workflow makes it easier to use, with flexibility for further engineering studies.
Major enhancements in Maptek Vulcan 10.1 see additional output triangulations, reserves run directly from the panel and improved iteration time. An external executable facilitates scripting and sensitivity studies.
New features improve workflow. Additional triangulation modes remove the manual Boolean step of topography and pit design triangulations. Visualisation and analysis is improved.
New live reserving functionality allows faster iteration when evaluating different parameters. Change a design parameter and new tonnage and contained metal can be updated in a single click.
The new executable facilitates scripting and sensitivity analysis, allowing more elaborate engineering studies on the impact of different design considerations. Instead of only a few manual pit designs, hundreds of different pits can be generated for hundreds of different parameter sets.
Vulcan Data Analysis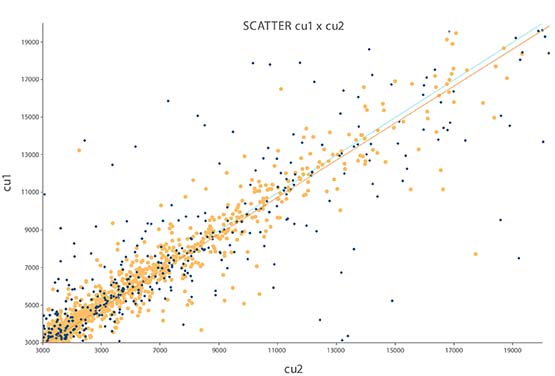 The first step in solving a problem is understanding the data. Good statistical analysis allows mine planners and engineers to make informed decisions about the holistic mine planning process.
In Vulcan 10.1 the Vulcan Data Analyser receives a major set of new functionality. General statistics, histogram, cumulative frequency, scatter, P-P and Q-Q charts are now available with a single click.
Users can display statistics superimposed on graphical representations. Support for block models allows analysis of mine planning data. The new caching system makes analysing data sets with different charts almost instantaneous.
Users can find outliers, compare distributions and perform other tasks by simply picking the data and the analysis to perform.
Stope Optimiser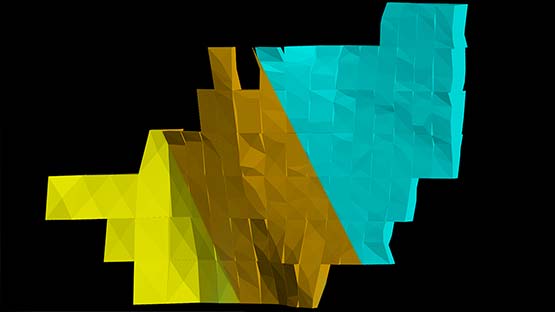 The third Stope Optimiser version, available in Vulcan 10.1, gives greater flexibility and control in defining stope shapes. New features help to create more accurate and closer to desired final stope shapes for mine planning and scheduling.
The resultant shape can now be defined by 6 or 8 points on section. Users can specify true dip and width, work better with narrow ore regions, handle variable dilution and use the prism method for defining stope shapes. Simulation data can now be incorporated in the optimisation using risk options.
Faster optimisation, greater control over stope output and the ability to handle irregular stope shapes are highlights.
Attributes
Attributes on data are important for passing critical information downstream. Changes in Vulcan 10.1 make it easier for users to create, assign and view attributes. Attributes produced during the reserving process and assigned to design data and triangulations can be automatically made available to the scheduler.
Users can now visualise the attributes of a group of triangulations and apply bulk changes within Vulcan.
Changes to Templated Attributes give more control over which attributes users are updating, how they view those attributes, and more guidance when creating expression type attributes.
CAD polygon tools
Fast, robust and flexible CAD tools for handling polygons are extremely important for mine design and planning. Users will appreciate the improved performance and results in day to day drafting work.
Vulcan 10.1 includes new options for manipulating polygons, as well as overall improvements.
Improved speed and accuracy mean that many edge cases previously ignored are now correctly handled. Live preview allows users to 'select' data up front, and preview the results while changing parameters.
Drill & blast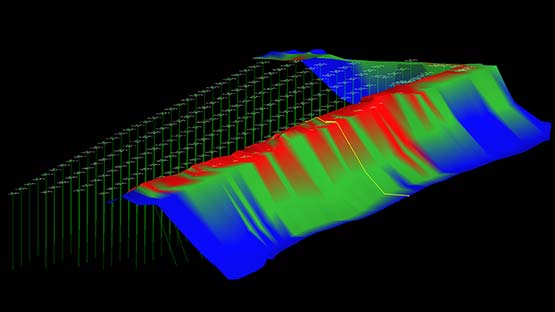 Open cut drill & blast upgrades in Vulcan 10.1 enhance manual drill design and significantly reduce the time to create or update a design.
Several new options have been added to the drill & blast menu. Create Holes to Free Face creates rows which merge from a straight back row to fit a curved free face.
Merge Blasts allows for sequential row/echelon joining and continuous naming when combining separate blasts.
Minimum Burden Adjustment enables minimum burden checks, calculations and adjustments. This new tool provides face triangulations which reflect the actual rather than the designed face.
Viewing options for triangulations and blast rows have been updated, as have tools for selecting and adjusting holes. Vulcan 10.1 also includes new graph options for profiles and minimum burdens.
Drafting sheet enhancements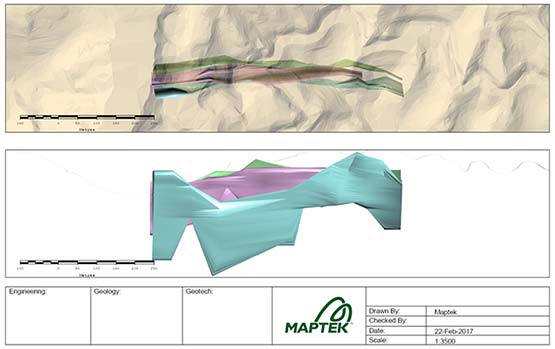 The ability to quickly create and modify custom drafting sheets will greatly improve plotting. Users can create better looking and more standardised plots regardless of the plotting method employed.
Vulcan 10.1 Drafting Sheet Editor allows users to add images to drafting sheets, set up user-defined page sizes and use new scale bars and additional north arrow styles.
Users can save and import title blocks between drafting sheets and move and resize the title blocks and all associated data.