Vulcan Grade Control Optimiser
Automatically define grade control polygons that optimise material classification and minimise depletion. Optimisation can be guided by economic value or classification variables. Improve your grade control process while maximising value.
Vulcan Grade Control is an add-on module to the Vulcan MineModeller Open Pit or GeoModeller bundle.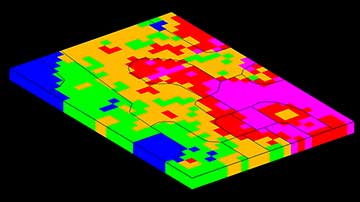 Capability
Rapidly generate practical, mineable grade control polygons from your block model
Automate your grade control process for faster, better results
Flexibly define mining width constraints
Changes to polygons reflected quickly in tons, grade and value
Measure the true impact of ore loss and dilution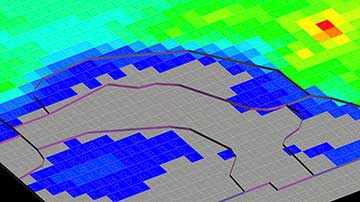 Benefits
Optimisation: Thousands of solutions are evaluated to achieve an optimised result
Reliable results: Use the block model to achieve meaningful results
Automation: Eliminate manual grade control polygon creation
Usability: Operational polygons can be staked in the field and mined when required.
Flexibility: Optimise by economic or classification values while satisfying mining parameters
Advanced analysis: Conduct sensitivity studies on alternative scenarios