Maptek Users Conference
Join us in Brisbane for the latest Maptek products, hands-on workshops and networking.
Register now!
I-Site 8200 Scanner
The new versatile scanner for underground survey tasks. Measure drives, voids and tunnels as well as stockpiles and silos.
2013 Maptek Webinars
Register for our scheduled webinars covering topics such as Vulcan mining solutions, I-Site Studio tools and an introduction to Eureka.
Training Services
Take advantage of Maptek training services. Find a scheduled course, request customised training or attend a regional class near you.
Featured News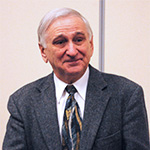 Maptek has donated $280,000 to the South Dakota School of Mines and Technology (SDSM&T) to create the Ziggy Hladysz Maptek Endowment in… More >>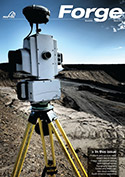 In this issue:
Spotlight on Vulcan
Quarry management
Topographic survey
Freeze walls for uranium
Update: Eureka, BlastLogic
Modelling volcanic ash clouds