Incident Management with BlastLogic
Discover how incident investigation can be managed quickly and easily with BlastLogic.
New continuous survey
Announcing I-Site Drive – a system to continuously acquire survey data from a moving vehicle.
Maptek Evolution
Maptek Evolution applies strategic mine planning tools to maximise the value of your deposit.
Webinar: Viewing Mineral Exploration Data in Vulcan
Do more with your existing data by bringing it all into one 3D software to review mineralisation.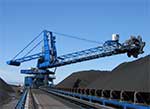 Monitoring the quality of coal across sites and facilities raises efficiency and ensures product specifications match customer orders.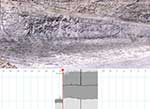 Read how Maptek Sentry improves awareness of movement in the pit at Kanmantoo Mine, and helps plan remedial action to meet safety goals.
Your free hub for learning ways to apply the latest tools from Maptek. This edition focuses on Haulage Profile and highlights new features in Vulcan 9.1.
Maptek™ is a leading provider of innovative software, hardware and services for the mining industry. Founded over 30 years ago, Maptek develops products which are used at more than 1700 sites in 65 countries. Products cover the whole mining cycle from exploration to reclamation. More about Maptek >>