Video: I-Site 8820 laser scanner
See the best way to set up an I-Site 8820 laser scanner on a tripod for long range survey.
Vulcan Open Pit Scheduler
Vulcan Open Pit Scheduler applies strategic mine planning tools to maximise the value of your deposit.
Webinar: Product Enhancements
See what new tools are coming up in Vulcan, I-Site, PerfectDig and BlastLogic software packages.
Vulcan Level Designer
This webinar demonstrates how Vulcan Level Designer allows you to create stope shapes in a matter of seconds, streamlining underground development design.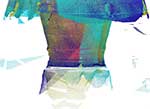 I-Site and Vulcan combine to provide a cost-effective and safe solution for monitoring wear rates of ore crushers.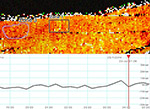 Sentry is a new system for tracking and recording surface changes. It deploys the I-Site 8820 laser scanner in a cost-effective, safe and versatile approach to change detection. 
Introducing your hub for learning new skills and how to apply the latest tools from Maptek. In this edition we focus on Haulage Profile functionality.
Maptek™ is a leading provider of innovative software, hardware and services for the mining industry. Founded over 30 years ago, Maptek develops products which are used at more than 1700 sites in 65 countries. Products cover the whole mining cycle from exploration to reclamation. More about Maptek >>