Incident Management with BlastLogic
Discover how incident investigation can be managed quickly and easily with BlastLogic.
New continuous survey
Announcing I-Site Drive – a system to continuously acquire survey data from a moving vehicle.
Maptek Evolution
Maptek Evolution applies strategic mine planning tools to maximise the value of your deposit.
Webinar: Mine Design & Conformance Reporting
A brief overview of open pit coal mine design using Vulcan, and the conformance to that design using laser scan data in PerfectDig.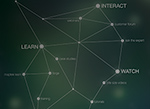 Discover new ways to solve old problems, learn about cutting edge applications and read articles which tackle the wider impacts of mining technology.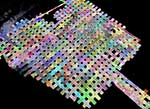 I-Site laser scanning easily handled a large underground survey project, delivering accurate data to guide mining operations.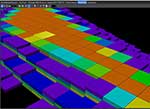 Evolution calculates haulage data on the fly when running schedules, helping mine planners to rationalise costs early in a mining project.
Maptek™ is a leading provider of innovative software, hardware and services for the mining industry. Founded over 30 years ago, Maptek develops products which are used at more than 1700 sites in 65 countries. Products cover the whole mining cycle from exploration to reclamation. More about Maptek >>