Video: I-Site 8820 laser scanner
See the best way to set up an I-Site 8820 laser scanner on a tripod for long range survey.
Vulcan Open Pit Scheduler
Vulcan Open Pit Scheduler applies strategic mine planning tools to maximise the value of your deposit.
Webinar: Short Term Plans
Use Vulcan Gantt Scheduler to effectively plan & review any short term planning activity, including drill & blast, block sequencing & block targeting.
Vulcan Level Designer
This webinar demonstrates how Vulcan Level Designer allows you to create stope shapes in a matter of seconds, streamlining underground development design.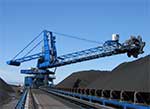 Monitoring the quality of coal across sites and facilities raises efficiency and ensures product specifications match customer orders.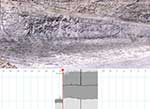 Read how Maptek Sentry improves awareness of movement in the pit at Kanmantoo Mine, and helps plan remedial action to meet safety goals.
Introducing your hub for learning new skills and how to apply the latest tools from Maptek. In this edition we focus on Haulage Profile functionality.
Maptek™ is a leading provider of innovative software, hardware and services for the mining industry. Founded over 30 years ago, Maptek develops products which are used at more than 1700 sites in 65 countries. Products cover the whole mining cycle from exploration to reclamation. More about Maptek >>