Maptek News
Media Relations
For additional information about Maptek, including use of the Maptek logo and executive photos, please direct inquiries to the appropriate media relations contact listed below.
Australia
Tel: +61 (8) 8338 9221

North America
Tel: +1 303 763 4919

South America
Tel: +56 32 2690683

Europe
Tel: +44 131 225 8447

Africa
Tel: +27 11 750 9660

Maptek News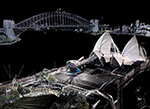 Maptek I-Site high performance laser survey technology proved its value during the recent Scottish Ten project to record the Sydney Opera House in 3D. (more…)
Global mining technology developer Maptek has announced Gold level sponsorship for APCOM 2013.
Vice-President of Maptek South America, Marcelo Arancibia, said that APCOM was one of the best venues for professionals to come together to share applications of technology. (more…)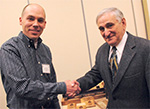 The South Dakota School of Mines and Technology (SDSM&T) has received a $280,000 donation from Maptek, leading software and services provider to the mining industry.
Maptek and the SDSM&T have created the Ziggy Hladysz Maptek Endowment in honour of the recently retired Dr Zbigniew (Ziggy) Hladysz, long-time professor and mentor to mining and engineering students. (more…)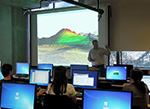 Technology provider Maptek has donated an I-Site laser scanning instrument to the University of California Berkeley.  (more…)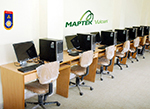 Mining technology developer Maptek has provided educational licences of Vulcan geological modelling and mine planning software to the Mongolian University of Science and Technology (MUST), based in Ulaanbaatar. (more…)