Maptek News
Media Relations
For additional information about Maptek, including use of the Maptek logo and executive photos, please direct inquiries to the appropriate media relations contact listed below.
Australia
Tel: +61 (8) 8338 9221

North America
Tel: +1 303 763 4919

South America
Tel: +56 32 2690683

Europe
Tel: +44 131 225 8447

Africa
Tel: +27 11 750 9660

Maptek News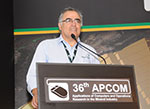 As gold sponsor of APCOM, Maptek recognises the importance of the international event for sharing ideas and learning about geostatistics, mine planning and optimisation. (more…)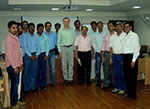 Maptek provided Vulcan training to the open cast and geological divisions of Central Mine Planning and Design Institute of India in their Ranchi offices during September.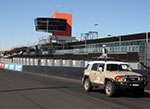 Late last year Maptek was asked to model Mount Panorama in New South Wales for a video game.
It is the first time the game developer has used laser scan data to model a racetrack. The hotly anticipated racing game is due out in November. (more…)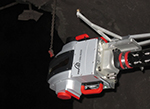 Join Maptek for our product showcase at the 9th Fennoscandian Exploration and Mining Conference (FEM) the 29th – 31st of October.
Maptek will be hosting sessions and giving presentations in the business centre meeting room at the Levi Panorama hotel lobby. (more…)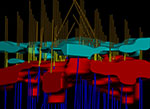 New functionality in Vulcan 9 targets specific applications in resource modelling and underground design alongside improvements to software architecture to manage massive databases.
Maptek customers attending the 2013 users conference in Brisbane this week will hear about the new features first hand, with the product release set for the end of the year. (more…)