Maptek News
Media Relations
For additional information about Maptek, including use of the Maptek logo and executive photos, please direct inquiries to the appropriate media relations contact listed below.
Australia
Tel: +61 (8) 8338 9221

North America
Tel: +1 303 763 4919

South America
Tel: +56 32 2690683

Europe
Tel: +44 131 225 8447

Africa
Tel: +27 11 750 9660

Maptek News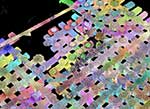 Mining companies need robust technology systems that allow them to consider a wide range of possible futures. Fluctuating commodity prices demand a flexible mine plan that accounts for uncertainty. (more…)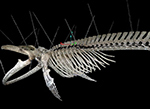 Staff from the Maptek Vancouver office used an I-Site 8820 laser scanner to capture a blue whale skeleton housed at the Beaty Biodiversity Museum at the University of British Columbia recently.
The demonstration was part of a 3D spatial imaging presentation to geology students at the University. In total 11 scans were taken and over 33 million data points captured.  (more…)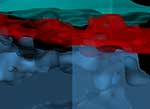 At PDAC this week, technology developer Maptek will showcase dynamic 3D visualisation tools which aid mineral exploration projects.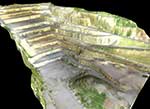 Survey technology developer Maptek will demonstrate the power and simple workflow of I-Site™ Studio software for processing and modelling airborne data at this week's lidar mapping forum in Denver.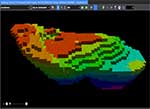 Mining solutions developer Maptek has re-launched the open pit scheduler which it acquired from Orelogy in 2014, as Maptek Evolution.