Maptek News
Media Relations
For additional information about Maptek, including use of the Maptek logo and executive photos, please direct inquiries to the appropriate media relations contact listed below.
Australia
Tel: +61 (8) 8338 9221

North America
Tel: +1 303 763 4919

South America
Tel: +56 32 2690683

Europe
Tel: +44 131 225 8447

Africa
Tel: +27 11 750 9660

Maptek News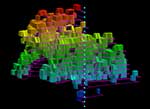 Maptek™ Vulcan™ 9.1 delivers widespread improvements to the flagship modelling and mine planning product. (more…)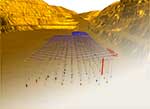 The latest release of Maptek BlastLogic drill and blast accuracy management system targets cost reductions for mining operations.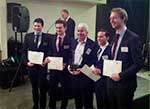 Maptek has presented the award for Best Mine Design to four final year Bachelor of Engineering (Mining) students at University of Adelaide. The perpetual trophy was first awarded in 2010 and marks the culmination of the students' final year.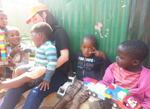 Recently, Paul Ehlers and Lauren Brown, Maptek employees from the South Africa office, took some time to visit a local charity organisation called Cotlands.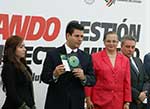 Students in Mexico will benefit from a Vulcan software donation to further their skills and become industry-ready.