Maptek News
Media Relations
For additional information about Maptek, including use of the Maptek logo and executive photos, please direct inquiries to the appropriate media relations contact listed below.
Australia
Tel: +61 (8) 8338 9221

North America
Tel: +1 303 763 4919

South America
Tel: +56 32 2690683

Europe
Tel: +44 131 225 8447

Africa
Tel: +27 11 750 9660

Maptek News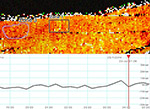 Maptek has announced Maptek Sentry – a new system that will help site personnel keep track of surface changes.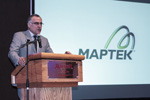 Marcelo Arancibia recently received the Andrés Dávila award from his peers at the Universidad de Santiago de Chile (formerly UTE). (more…)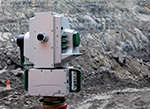 Maptek previewed the soon-to-be-released I-Site 8820 long range laser scanner on day 1 of the Australian Institute of Mine Surveyors (AIMS) conference in Sydney, Australia. (more…)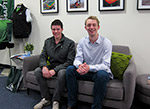 University of Adelaide students Jesse Jones and Will Thurlow have been awarded Maptek Mining Engineering scholarships for 2014.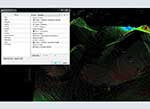 Maptek™ I-Site™ Studio 5.0 delivers new features and improvements to existing software tools to further boost survey efficiency and productivity.
Maptek I-Site laser scan technology features familiar workflow and integration with site survey practices. I-Site Studio software brings out the real value in the scan data – superb accuracy and flexible reporting. (more…)