Maptek News
Media Relations
For additional information about Maptek, including use of the Maptek logo and executive photos, please direct inquiries to the appropriate media relations contact listed below.
Australia
Tel: +61 (8) 8338 9221

North America
Tel: +1 303 763 4919

South America
Tel: +56 32 2690683

Europe
Tel: +44 131 225 8447

Africa
Tel: +27 11 750 9660

Maptek News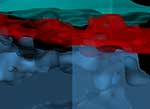 At PDAC this week, technology developer Maptek will showcase dynamic 3D visualisation tools which aid mineral exploration projects.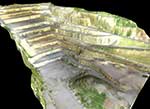 Survey technology developer Maptek will demonstrate the power and simple workflow of I-Site™ Studio software for processing and modelling airborne data at this week's lidar mapping forum in Denver.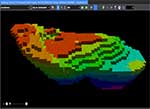 Mining solutions developer Maptek has re-launched the open pit scheduler which it acquired from Orelogy in 2014, as Maptek Evolution.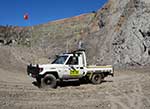 In an uncertain market integrated technology adds value to mining operations. For more than 30 years Maptek has set the industry standard in innovative 3D CAD and visualisation systems for survey, geological modelling, design, mine planning and scheduling. In the last six months Maptek has released four software upgrades, two new laser-based survey solutions and added a strategic and tactical open pit scheduler.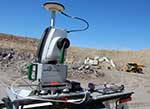 Maptek has released I-Site Drive to provide mines, quarries and industrial operations with a faster, more accurate system for frequent stockpile volume reporting.