Discover the features of Maptek products in these overview videos. Learn ways to apply our solutions to benefit your operation.
More Product Videos
---
Featured Product Video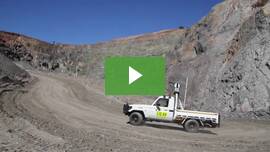 Introducing I-Site Drive
I-Site Drive continuously acquires data with recommended I-Site laser scanner mounted on a moving vehicle. (more…)
Watch webinars on various topics and learn about the latest solutions from Maptek subject matter experts.
More Webinars
---
Upcoming Webinar
---
Uncover new ways to use Maptek products with these in-depth training videos. Master the latest techniques for efficient workflows.
More Training Videos
---
Featured Training Video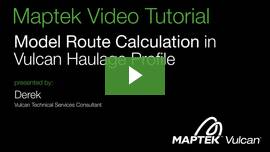 Maptek Video Tutorial – How to use Model Route Calculation in Vulcan Haulage Profile
This 20 minute tutorial explains how to use the Model Route Calculation function in Vulcan Haulage Profile.  (more…)
Learn tips and tricks, discover new tools, and brush up on your skills in these short tutorials from Maptek experts.
More Bite Size Videos
---
Featured Bite Size Video
Tips & Tricks: 10 ways Eureka 4 helps Vulcan users
Eureka 4 is now fully integrated with the Maptek Workbench. Eureka 4 tools such as coordinate transformation, smart CAD and tied views will benefit Vulcan users.