April 12, 2016
---
New and enhanced tools in Vulcan 10 will value-add to technical data across critical modelling, design and planning processes. Highlights of the software release include new automated pit designer, variogram analysis, implicit modelling and grade control. (more…)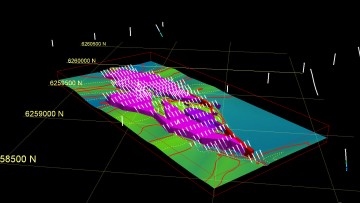 March 7, 2016
---
With the investment stream tap firmly in the off position, visitors to this year's PDAC in Toronto will be keen to explore tools that provide confidence in the economics of their projects.
Maptek offers solutions ideal for modelling exploration data and mining scenarios that can be tested for different market conditions. (more…)
February 22, 2016
---
All facets of mining increasingly rely on capturing and using quality data. Effective data management and analysis improves production and increases profitability. Mining technology specialist Maptek develops robust systems that apply mining data to more accurately design and model an operation. (more…)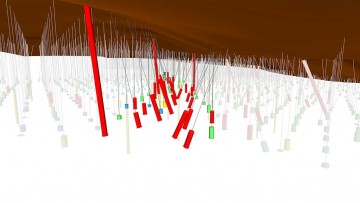 February 1, 2016
---
Maptek will showcase its innovative through-seam blast technology at the annual conference on explosives and blasting techniques, ISEE, in Las Vegas next week. (more…)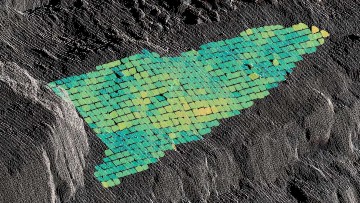 January 7, 2016
---
The latest I-Site point cloud processing tools from Maptek focus on the everyday needs of mine surveyors for fast, accurate volumes, conformance reporting, geotechnical analysis and CAD design.
I-Site Studio software offers an expanding range of applications with increasing sophistication. I-Site Studio 6, released today, provides exciting new tools and requested enhancements. (more…)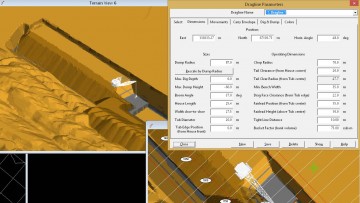 December 8, 2015
---
Mining technology developer Maptek will now distribute and support the full suite of 3d-Dig products of Earth Technology Pty Ltd in Australia, North and South America.
Under the agreement, Maptek will promote the 3d-Dig excavation editor and equipment simulator in those regions in combination with its range of existing mine planning and design solutions. (more…)