Collaboration is essential for the future success of the resources sector. It is clear that industry, governments and academia need to work together to ensure future success.
Maptek builds strong relationships with our customers and the wider industry, valuing collaboration as a path to success. Our staff are motivated by excellence, innovation and improvement. Listening to customers and research into industry trends helps ensure that we embrace the latest technologies in developing simple, easily implemented solutions.
A strategic objective for Maptek is to identify the right technology partners to work together. Identifying our own and others' strengths and weaknesses is key to finding a good match and we value trust and a strong industry foundation as attributes to build on.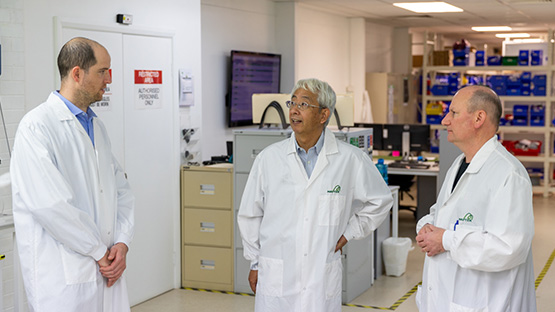 Maptek proactively seeks partnerships with technology providers and equipment manufacturers to develop interoperable systems that deliver additional value for customers. Our 40-year foundation in developing technical mining solutions and understanding of the data types means we have an important role to play to identify and recommend points for integration.