Maptek has been at the forefront of innovative mining technology for more than 40 years. We have grown from a small geological database services team in Sydney in 1981 to a global technology business employing 440 staff.
Our foundational Vulcan 3D geological modelling and mine design software incorporates advanced features for visualising, validating and modelling data to support decision making.
Maptek point cloud software revolutionised the modelling and analysis of geospatial data when we launched to market in 2000. PointStudio is enhanced by specialised tools that streamline survey, conformance and reporting processes.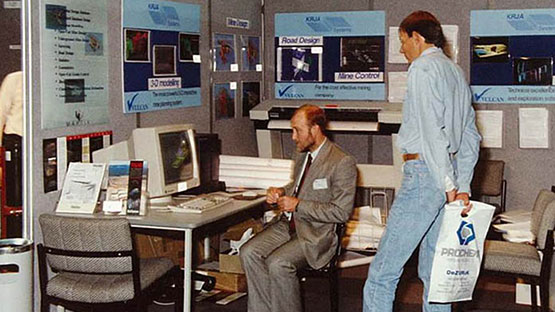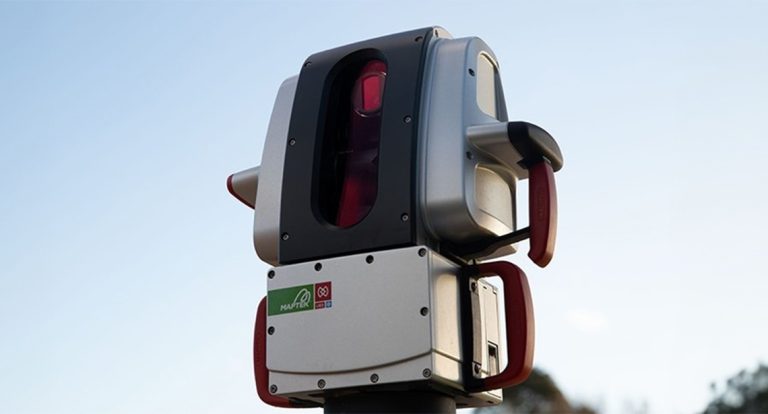 Spatial survey equipment
Maptek entered the surveying equipment market in 2004 with Australian-built, 3D laser survey and digital imaging hardware. Our R3 mkII generation laser scanners are among the lightest and fastest field-to-finish spatial survey systems for mining, and were the genesis for our award-winning Sentry stability monitoring and risk management system that was released in 2014.
BlastLogic drill and blast accuracy management system developed with direct industry input was launched to market in 2011, and Evolution scheduling optimisation software joined the Maptek portfolio in 2014.
We added Material Resource Tracking to our portfolio in 2020 to provide miners with transparency and accountability around material movement and stockpiling.
For the last 40 years and the next
In 2021 we launched DomainMCF, which applies machine learning and cloud processing to rapidly generate resource models directly from drillhole data.
Vulcan GeologyCore was also released in 2021 to streamline the geology workflow and provide access to cloud-based machine learning algorithms alongside conventional modelling approaches.
VisionV2X, a proximity awareness solution launched in 2023, improves safety underground by providing visible and audible feedback around the proximity of at-risk personnel and vehicles in GPS denied environments.