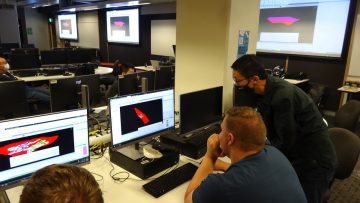 April 4, 2022
---
University of Adelaide students have joined a select group globally to receive training in leading mine scheduling software Maptek Evolution.
Final year Mining Engineering students from the institution learnt about Evolution Strategy last week as part of their Mine Design and Feasibility Study course. (more…)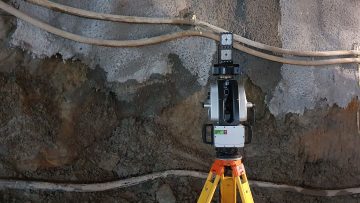 March 24, 2022
---
Be it in an underground mine or civil operation, time is of the essence when it comes to completing face mapping.
In typical production environments there is a short window for mapping after blasting occurs and material has been hauled and the rock bolt, meshing and shotcreting equipment comes in. In recent years the implementation of face mapping using laser scanners underground has greatly improved the quality of data compared to traditional methods.
Now an update to the Maptek SR3 MkII underground scanner combined with a new and improved underground light has helped reduce scanning tasks by more than half. (more…)