July 20, 2022
---
When you want to learn a new skill, where do you start your journey? Google? YouTube? Your local university or trade school? I would guess that most of us would start with Google, which would inevitably lead to an online video or written instruction. There is so much free information on the web today that it is easy to get overwhelmed with content that doesn't quite meet our needs.
With Maptek's free resources, you are assured that the information you receive is current and correct. No need to waste time with a fruitless web search. (more…)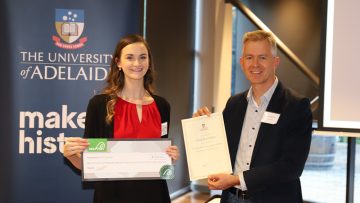 May 13, 2022
---
A love of design process and problem solving drives 2022 Maptek Prize for Computer Science winner Emily Duhne as she works towards her dream career.
The University of Adelaide student was this month recognised as the top 2021 second-year student in Computer Science subjects. (more…)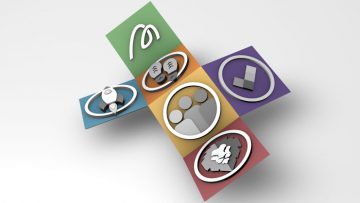 May 12, 2022
---
Maptek has reaffirmed its long-held purpose to put customer-driven solutions at the forefront of everything it does to forever change the way mining is done.
In 1981 a small services provider aimed to transform manual geological drafting and calculation into a database solution that geologists could easily use for themselves. Forty years on, Maptek is a global technology business delivering hardware and software solutions to more than 20,000 users spanning the globe. (more…)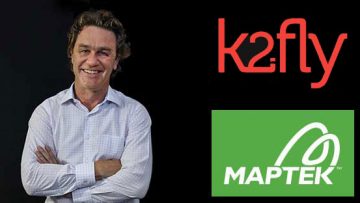 April 8, 2022
---
Maptek has announced a strategic investment in Western Australian-based K2fly.
ASX-listed K2fly is the leading provider of resource governance solutions for net positive impact in Environmental, Social and Governance (ESG) compliance, disclosure and technical assurance through its platform-based SaaS cloud reporting solutions. (more…)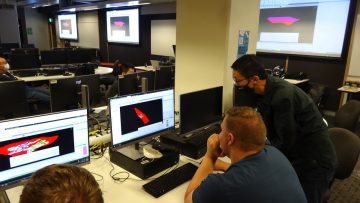 April 4, 2022
---
University of Adelaide students have joined a select group globally to receive training in leading mine scheduling software Maptek Evolution.
Final year Mining Engineering students from the institution learnt about Evolution Strategy last week as part of their Mine Design and Feasibility Study course. (more…)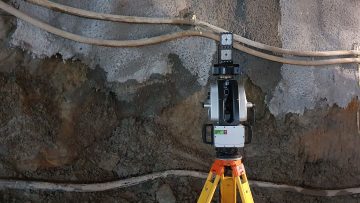 March 24, 2022
---
Be it in an underground mine or civil operation, time is of the essence when it comes to completing face mapping.
In typical production environments there is a short window for mapping after blasting occurs and material has been hauled and the rock bolt, meshing and shotcreting equipment comes in. In recent years the implementation of face mapping using laser scanners underground has greatly improved the quality of data compared to traditional methods.
Now an update to the Maptek SR3 MkII underground scanner combined with a new and improved underground light has helped reduce scanning tasks by more than half. (more…)