Discover the features and benefits of Maptek solutions in these overview videos.
More Solution Videos
---
Featured Solution Video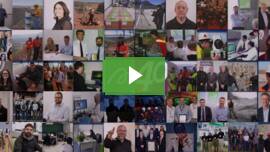 Maptek 40 years timeline
From a small office offering geological database and plotting services, Maptek has grown to a global technology business with more than 20,000 users spanning 90 countries.
Watch webinars on various topics and learn about the latest solutions from Maptek subject matter experts.
More Webinars
---
Upcoming Webinar
---
Uncover new ways to use Maptek products with these in-depth training videos. Master the latest techniques for efficient workflows.
More Training Videos
---
Featured Training Video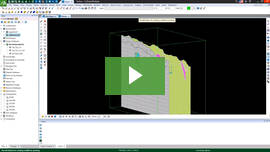 Learn about the Introduction to Block Models online training path
Discover how to leverage your model to enhance mine design and obtain reserve calculations with the Introduction to Block Models learning pathway. Complete five Vulcan online training courses in one – covering block model essentials, import and export, viewing, modification and reserving.
Learn tips and tricks, discover new tools, and brush up on your skills in these short tutorials from Maptek experts.
More Bite Size Videos
---
Featured Bite Size Video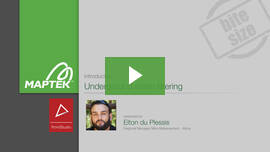 Introducing: Underground mesh filtering
The new Underground Mesh Filter will help you produce more detailed and accurate surfaces, making geotechnical analysis and reporting easier.