Discover the features of Maptek products in these overview videos. Learn ways to apply our solutions to benefit your operation.
More Product Videos
---
Featured Product Video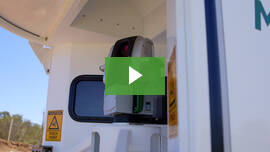 Maptek Sentry. Making mines safer.
Open pit and underground mines use Sentry to sustain safe operating environments and meet crucial safety targets.
Watch webinars on various topics and learn about the latest solutions from Maptek subject matter experts.
More Webinars
---
Upcoming Webinar
---
Uncover new ways to use Maptek products with these in-depth training videos. Master the latest techniques for efficient workflows.
More Training Videos
---
Featured Training Video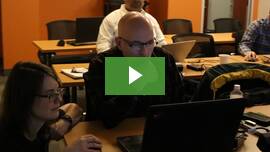 Training the trainers
Professors from some of North America's top technical universities discuss the benefits of the Maptek Train the Trainers program for them and their students. (more…)
Learn tips and tricks, discover new tools, and brush up on your skills in these short tutorials from Maptek experts.
More Bite Size Videos
---
Featured Bite Size Video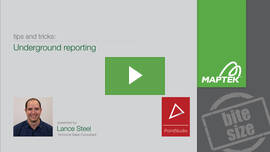 Tips and Tricks: Underground reporting
PointStudio features automated report preparation for easily comparing designed solids against surveyed solids to identify overbreak and underbreak.