Discover the features of Maptek products in these overview videos. Learn ways to apply our solutions to benefit your operation.
More Product Videos
---
Featured Product Video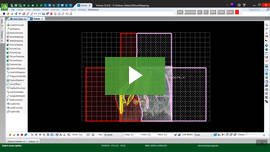 Introducing Vulcan Underground digital mapping
The Vulcan underground mapping tool suite lets you transform paper-based underground mapping into a digital workflow by mapping underground faces directly into Vulcan using a ruggedised tablet.
Watch webinars on various topics and learn about the latest solutions from Maptek subject matter experts.
More Webinars
---
Upcoming Webinar
---
Uncover new ways to use Maptek products with these in-depth training videos. Master the latest techniques for efficient workflows.
More Training Videos
---
Featured Training Video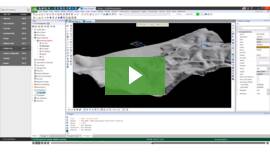 Learn about the Introduction to Vulcan online training course
Learn about the Maptek Introduction to Vulcan online training course. This comprehensive course provides you with all the basic skills you need to analyse exploration data, build triangulation models, and design your mine.
Learn tips and tricks, discover new tools, and brush up on your skills in these short tutorials from Maptek experts.
More Bite Size Videos
---
Featured Bite Size Video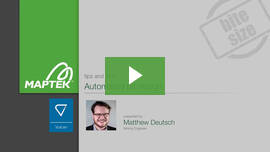 Tips and Tricks: Automated pit design
See how quickly you can create optimised pit designs complete with ramps and dynamic editing using Vulcan Automated Pit Designer.