Senior Surveyor Tony Morgan's association with Maptek goes back to early 2011, when Downer Mining was looking to introduce laser scanners across their mines.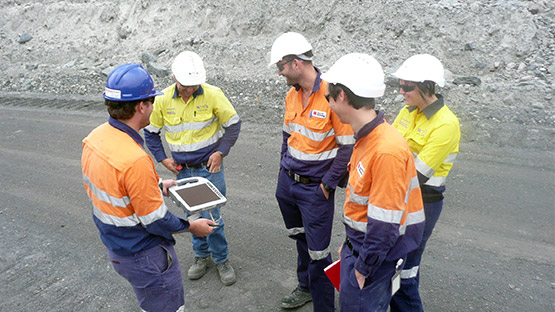 'Jordan Herrmann presented the case for the Maptek 8800 to us at our Brisbane office,' Tony says.
'We were so impressed with what Jordan had to say about the system and the PointStudio software that we decided to purchase it. One scanner then became 4!'
Over the years Jordan and his colleagues have continued to provide the Downer Mining survey team with valuable support.
'We really enjoyed Jordan's site visits and he even earned himself a nickname when providing on the job training one day.
'Jordan, myself and Jerry, our site surveyor, were out in the pit scanning - battling the heat, dust and flies. To put you in the picture - Jerry is a big, tough guy.
'During the scanning procedure Jerry alerted us to a strange noise.
'Jerry yelled "What's that? Sounds like fairy dust".'
'"That's my ringtone," whispered Jordan.
'So Jordan was called Tinker Bell from that day on!
'Congratulations to Maptek for 40 years of service and we look forward to continuing our valued relationship for many years to come.'