Empowering mining professionals by putting desktop software into their hands has underpinned the success of Maptek for four decades.
The global mining technology provider, which celebrates its 40th birthday in 2021, has transformed the industry since founder Dr Bob Johnson realised there was an opportunity to apply computers in mining.
Today Maptek is experimenting with machine learning and artificial intelligence to support the mining operations of the future.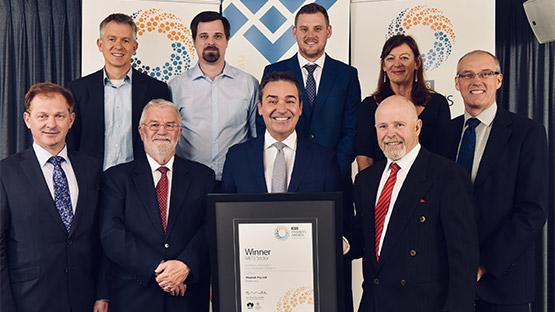 In the late 1970s Dr Johnson, a University of NSW academic and avid rock and mineral collector since childhood, founded Earth Science Computer Services to plot deposits for mining companies.
Business doubled year after year for 4 years but the process of doing the work for others while renting computer time was exhausting, especially with a young family.
Dr Johnson sold the company and after continuing to work there under new ownership for 18 months decided to branch out on his own - and do things better.
'What we'd realised was that we created a market, we created an industry almost, but the way we were doing it wasn't ideal,' Dr Johnson says.
'By the time I sold the business I could see there was a better way ...the geologists can do this work themselves.'
'So Maptek was formed with the deliberate purpose of packaging the software for the customers to use.'
Today Maptek has offices throughout Australasia, the Americas, Europe and Africa and manufactures high spec laser scanning instruments in Adelaide, South Australia.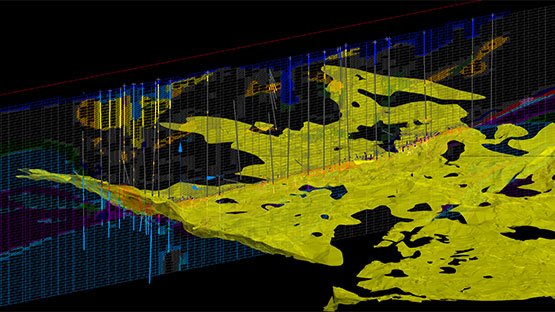 We've evolved from a software developer to a mining technology provider with products spanning mining types, commodities and applications.
Dr Johnson says the experimentation cycle Maptek will experience in the next 5 years is guided by the theme associated with the 4th industrial revolution.
'We're seeing the most spectacular outcomes arising from our research and development around artificial intelligence and machine learning for domain modelling. The work will drive a dramatic change to the way geologists and engineers work and will be key to automating mines.'
Maptek solutions provide the link between the geological, spatial design, execution and measurement details of a mining operation and the business outcomes and profitability of customers.
'Our customers' success is our reward,' Dr Johnson says. 'I enjoy hearing our customer success stories because we played a part in them.'
'We built our reputation on being honest and trustworthy, and becoming essential for their success.'
'That and employing people who are better than yourself have been integral to who Maptek is today.'