60 seconds with Fred Busche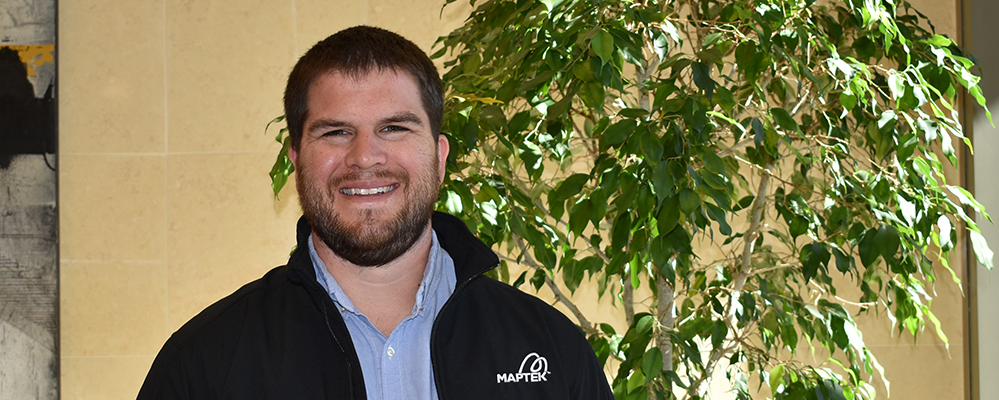 Our monthly 60 seconds with series aims to showcase the diverse skillsets and unique personalities of the talented people who work here at Maptek. This month we're introducing Fred Busche, Mine Engineer, out of our Denver, Colorado office.
The quick hitters:
Position: Mine Engineer
Background/expertise: Open Pit Mine Planning
Years of mining experience: 11
Joined Maptek: 2014
Behind the expertise:
Q: What got you into mining?

A:  I attended the Colorado School of Mines with the intention of becoming an Electrical Engineer as I was very interested in Physics in high school. However, during my time at CSM, the school was trying to greatly increase the size of its student body. As a result, my freshman class was the biggest in school history. With the increased competition for classes, I wasn't able to take "Nature and Human Values", a class required for my intended major. So I decided to take "Intro to Mining" instead and the rest is history.
Q: Why did you decide to join Maptek? 
A:  At the time, I was deeply entrenched in the world of practical applications for mining. I was working with a production focus, but seeking the opportunity to work on something applied that pertained more to engineering. I wanted to help solve a large variety of mining engineering problems and when Maptek offered the opportunity to work in that space, it was very appealing to me. I still love that aspect of my job to this day.
Q: What do you like most about your job?
A:  I have a great deal of autonomy. It allows me to be creative and come up with unique and effective solutions that produce tangible, positive results for our clients.
Q: What major projects have you been working on recently?
A:  For the past three years, my main focus has been on Maptek Evolution. Most recently, I have been heavily immersed in client-facing work—mostly concentrating on consulting, training, implementation, and sales proof of concept efforts pertaining to this particular Maptek scheduling solution.
Q: What do you do outside of Maptek?
A:  I have a beautiful wife and two lovely daughters. I also enjoy playing guitar in a rock and roll band.
Q: Do you have any key lessons you've learned in your career that you'd like to share?
A:  Keep your ears and your mind open. In my opinion, those two lessons are the key to problem-solving as it pertains to my work.
Q: What do you think is the next big thing in mining technology?
A:  I think we are just beginning to scratch the surface with cloud-based technologies in mining. I am very interested and excited to see the impact of "software as a service" in the industry.
Q: What's your favourite Maptek solution? 
A:  Evolution Strategy. It's both an easy to use and powerful tool. It excels at putting together high-level schedules based on optimized cut-off grade and NPV, plus it's quick and easy to set up and implement.
Q: Any tips for our readers?
A:  If you ever have a question or issue concerning scheduling or optimization, please give me a call. We're here to help find solutions that work for you.
Q: What improvements are you most excited about regarding the latest Evolution 6, Epoch V1, and Maptek Account releases and why? 
A: I am excited about having Maptek Account for Evolution. With Maptek Account, you can have access to all of the release downloads. In addition, multi-user functionality from a licensing perspective is greatly improved. Also, with the recent release of Epoch, it's exciting to have all of the planning horizons covered in the Evolution hierarchy.
---