60 seconds with Richard Jackson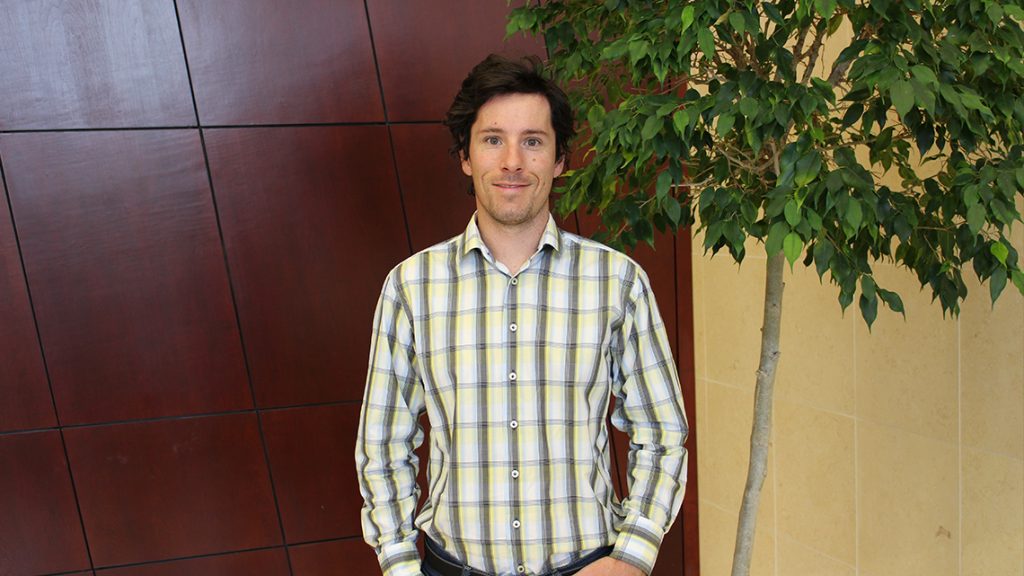 This month's instalment of our 60 seconds with blog series introduces Richard Jackson from New Zealand.
The quick hitters:
Position: Technical Services Consultant – Geologist
Background/expertise: Resource estimation, Coal and Metals
Years of mining experience: 15 years
Joined Maptek: 2015
Behind the expertise
Q: What got you into mining?
A: I had not considered studying geology until I noticed a poster on the wall of my Biology class at my High School. It was of a Geologist on top of a mountain, with the caption 'Study Geology, it will take you places'. That was enough to get me hooked and I soon enrolled for a BSc Hons in Geology, undertaking research on volcanic deposits in New Zealand, before moving to Australia to work on hydrothermal gold deposits.
Q: Why did you decide to join Maptek?
A: On top of my geology degree, I had studied GIS at university, and always liked the aspect of applying the most up to date technology to aid the sciences. When a job at Maptek became available, the chance to work with a technology company to help provide geological and mining solutions, fitted with where I wanted to be.
Q: What do you like most about your job?
A: True to the original high school poster, geology has taken me places! It's been exciting to travel to more than 70 mining operations over 10 countries in the Asia Pacific region. With many of these sites being remote and with their own issues, it has allowed me to see a broad range of problems that mines and mining professionals face. The greatest part of my job is being able to use the knowledge gained by working with such a wide range of mining operations, to provide advice and more efficient solutions.
Q: What major projects have you been working on recently?
A: Recently, I've been running geological and mine design training in India, teaching geological modelling and geostatistics at the University of Wollongong, Australia, and working on grade control optimisation in Australia, Mongolia and Laos.
Q: What key lessons learnt in your career would you like to share?
A : The complexity that we face at mining operations often appears unique to our situation and we too often assume that complexity will be difficult to overcome. In reality however, solutions to similar problems have most likely been resolved by other mining professionals somewhere in the world. If a problem seems complex, talk to Maptek staff or other mining professionals. We have most likely encountered similar problems before and can help with a solution.
Q: What do you think is the next big thing in mining technology?
A: Automation. This has come a long way in recent years, reducing the time spent doing manual tasks at a computer and allowing mining professionals to focus more on the decision making. I see this trend continuing with people driving decisions more and spending less time on menial tasks.
Q: What's your favourite Maptek product?
A: Vulcan. It truly is a product that you can do anything with. The out of the box solutions work great for so many situations, and the customisation is endless with scripting and workflows that can make any task fast and simple.
Q: Any tips for our readers?
A: Talk with each other and get a different take on the jobs you are tasked with. No matter how perfect you think your workflow, someone will always have a way to make your job easier, more efficient and give better results. No matter how complex an issue appears to be, similar problems will have been faced before and finding other people's solutions is quicker than reinventing the wheel.
---