Lessons learned from taking Evolution on the road
It's been a busy 'schedule' since Evolution joined the Maptek entourage. I've demonstrated Evolution across every continent and while it's been hectic, the lessons learned have been valuable.
#1 – Integrated scheduling & waste optimisation wins hearts and minds
With the high cost of trucking waste it makes sense to consider HAULAGE and the choice of waste destinations as part of the scheduling process. It's a key factor that leads to maximum project value. From production plant to waste landforms, every downstream process wins with Evolution scheduling.
You won't be surprised to hear that this is the Number 1 message from all the operations we visited, regardless of geographic location. But the other lessons are just as important.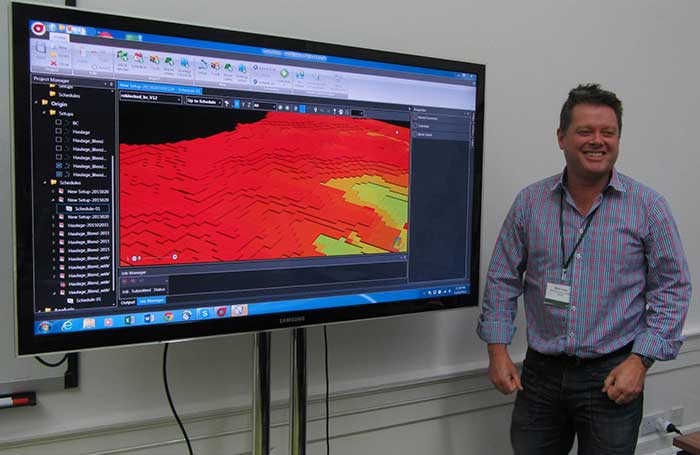 #2 – A single solution wins over multiple systems
Another common take-away is the total hassle of using multiple products for reserving, scheduling and waste haulage. The good news is that as a SINGLE provider Maptek replaces the 3 to 4 systems required for individual processes. Reserving is currently handled in Vulcan, and integrated scheduling and waste optimisation with Evolution creates a seamless workflow from block model to production plans.
#3 – Accurate block models produce accurate schedules
With Evolution there's no data averaging or manipulation. Your block model is the single source of data for scheduling runs. Changes to the block model are automatically reflected in scheduling outputs. This makes the scheduling PROCESS easy and avoids mistakes from mishandling data.
#4 – Seeing the results is as important as reliable numbers
Some optimisation packages have no visualisation component. Evolution connects data and visualisation so that you can easily COMMUNICATE your schedules. View your block models and your schedules in 3D. Get quick sign-off ofweekly production plans, life-of-mine-schedules and everything in between.
#5 – Just start scheduling
With Evolution there's no complicated start up or ongoing customisation. The same interface works for all of your projects. Evolution is EASY to set up and learn. You can start generating schedules within a day. And affordable rollout is always music to the ears of management.
#6 – It's an evolving solution
We welcome the input from everyone we've talked to. Some great suggestions have been made. We're working on new solutions and better INTEGRATION with Vulcan. Watch for the next Evolution.
I can't wait to take Evolution on the road again. Email us to make sure we add your site to our itinerary.
---