Maptek makes mine to mill a reality
The mine to mill philosophy has been around for more than 20 years. It became clear however, when discussing operational challenges with colleagues at Fragblast last month, that the concept is challenging to implement in a sustainable way.
Mine to mill involves a holistic approach to mining where each stage of the process is considered and optimised in relation to others to maximise profitability across the cycle.
With only a few isolated examples in practice, why is it so rare to see a long-term focus on mine to mill?
Operational silos and entrenched conservatism in the structure of operations are often cited. The challenge of measuring and reconciling interrelated mining functions as a whole also appear to impact on what is accepted in theory as a good idea.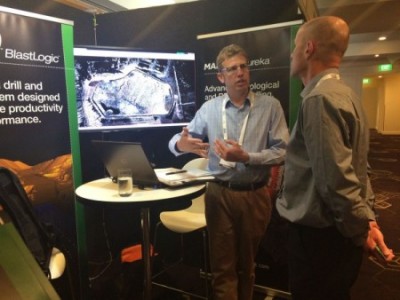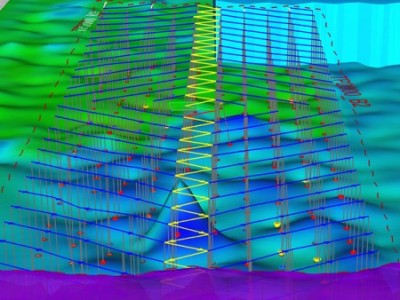 Even when these factors are overcome, staff turnover often results in a regression to the traditional 'silo' mining approach where each step is managed in isolation.
Maptek is grabbing the opportunity presented by advances in technology to help our customers increase coordination across functional departments, fundamental to supporting a sustainable mine to mill process.
Maptek's focus is delivering a more integrated flow of common data to be exploited seamlessly throughout the mining process.
Maptek understands the importance of a big-picture approach to drill and blast. Integrating drill and blast design with our Vulcan grade control and Eureka drillhole geophysical interpretation tools helps with validating resource models which in turn leads to increased mineral recovery.
Introducing our I-Site 3D laser scanning systems into the operational phase adds more value. Sites can track the accurate extraction of resources and maximise mine safety through remote survey and precision geotechnical analysis.
Many Fragblast delegates expressed strong interest in how we integrate drill and blast with geology, field measurement and processor performance. They were keen to discover how this drives improvements in validating the resource model, managing fragmentation and vibration and ensuring adherence to blast designs.
Developing BlastLogic, mining's most advanced blast design and management system, in collaboration with industry exposes Maptek to the fundamental requirements of leading drill & blast practice. It has driven us to build functionality which users can rely on to track, quickly understand and act on all factors impacting drill and blast at critical stages.
Centralised storage, instant connection and visualisation of data enables mines to catalogue blasts and trends over time. Using the built-in tools engineers can start watching for nuances. ​Advances in future designs and process can then be targeted given a better insight of historical performance.
Maptek solutions truly support mining operations to successfully implement the mine to mill approach and maximise their profitability.
---