New role, new skills, new ways to learn online
Starting a new job? Want a promotion? Trying to get new hires up-to-speed as quickly as possible? Let Online Training help you meet your goals and develop as a mining professional. 
Learning online is the new normal. More people work from home, travel less, and embrace learning new professional and technical skills online. With staff turnover at an all-time high, employers need to find a way to train new employees fast without sacrificing productivity. 
There are many advantages of learning with Online Training. No travel, no hotels, no extra costs, no need to farm your jobs out to others while you are busy in a training room. Learn at your own pace and prioritise the lessons you need to get your job done fast.
Whether fulfilling professional development requirements or advancing your career opportunities, Online Training is easy and convenient. 
Here are some success stories*.
Camille manages a remote mine. She recently lost 30% of her staff and is trying to meet production goals while training a staff of recent graduates and new hires. Online courses helped Camille's staff get up-to-speed quickly without ever leaving the site. Managers like Camille can leverage Online Training to increase onboarding efficiency.

---

Victor is a civil engineer who has spent the last 10 years constructing tunnels for a major project. His sister recently started working at an open pit site and now Victor wants to transition to a new career in mining. Online Training courses give him the insight to ask intelligent questions during interviews to stand out from other applicants.

---

Sam is a university student who lost their internship during the summer of 2020 due to the pandemic. They applied for Maptek's 2020 Summer Intern Online Training program and completed all of their coursework. In 2022, they leveraged skills and certificates they earned to land their first job.
Maptek has an Online Training course library that you can browse for subjects that you need. It is constantly updated, so revisit often. The newest online courses in PointStudio help you quickly view, analyse, and model your survey point cloud data. With some introductory training and a few tips and tricks from our experts, you will be an expert, too!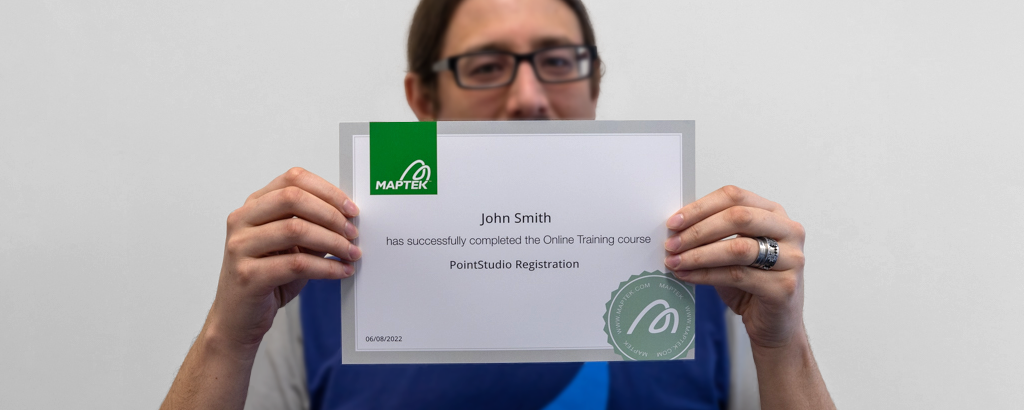 The free PointStudio Essentials course covers loading and viewing data. New hires will feel comfortable with site data and be contributing to the team in no time. 
PointStudio Registration explores how to import laser scans and register them to create an accurate representation of your site. 
Additional PointStudio topics will follow later in 2022.
Maptek offers several introductory online training courses to choose from in Vulcan, BlastLogic, and PointStudio. With real-world examples, hands-on exercises, and practice data, Online Training facilitates the ability to think critically about what you do every day, which is a great asset for any employee. 
One of the benefits of an online training platform is the ability to focus on content that delivers the biggest impact. With Online Training, you can learn the exact skills you need to improve your productivity and efficiency, in just a few minutes each day. 
Read about our other remote training options in our latest Forge article. 
*Names changed.
---