Photogrammetry on the fly
We were just wrapping up development on our new airborne mapping tools, when the software team received a new challenge – find a solution for rapid stockpile volume estimates using aerial photography, and do it fast.
This presented a few problems. We had to get up to speed on photogrammetry and we had to do it quickly.
Since speed was of the essence, we investigated third party software packages to provide the framework rather than writing code from scratch. With the appropriate base code it wasn't long before we were processing photographs, extracting features and matching photographs like photogrammetry pros. The process also allowed us to gather the necessary intelligence to develop an advanced photogrammetry solution to meet the needs of our mining customers.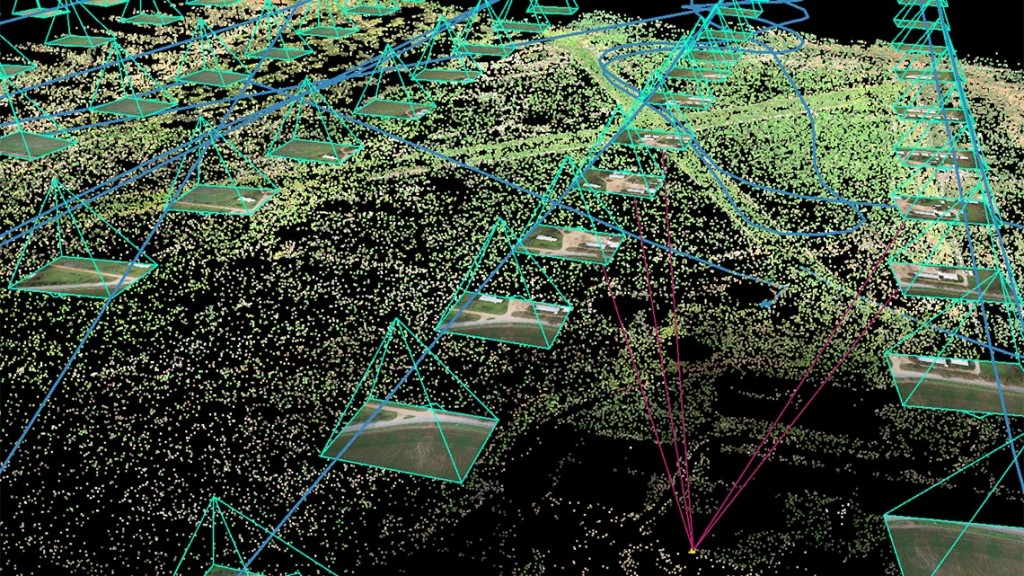 The next step was to tackle 3D point cloud generation. Maptek airborne mapping tools are designed to be an end-to-end solution so it made sense to take advantage of the camera locations recorded in UAV flight information to estimate the 3D point location. The process relies on the fact that light travels in straight lines. It simply looks for matching features in multiple photographs and identifies the camera location at the time the photo was taken. With this stage complete, we can now automatically generate a point cloud for generating stockpile volumes.
Throughout the process we've learnt a lot about photogrammetry and radiometric processing to help guide our long term development roadmap. For immediate needs we've had to overcome several challenges where third party software performed unexpectedly. Because this code is very general and since we have a more constrained problem we have had to be innovative in our application of existing software.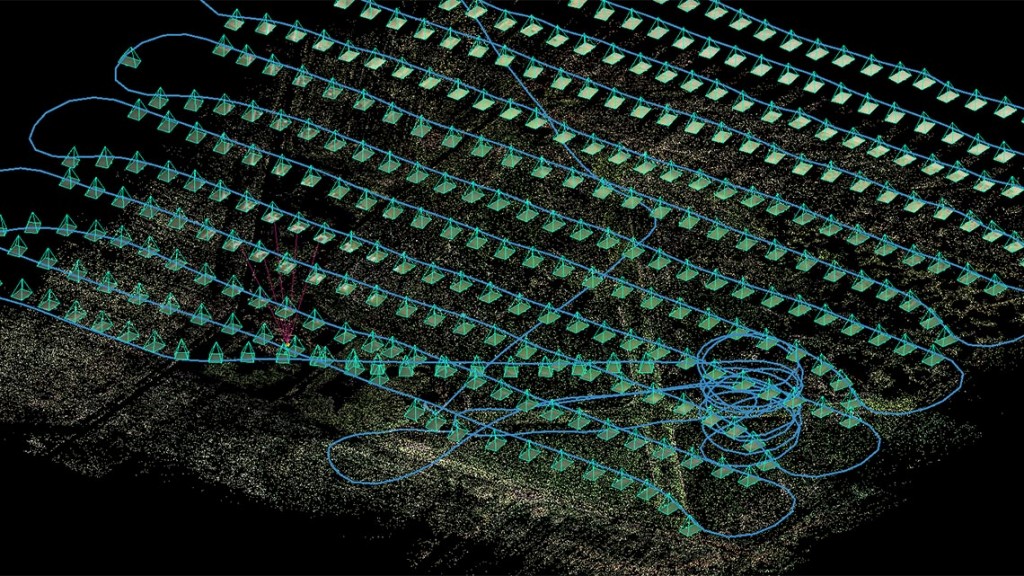 With a tight development window, we've been creatively leveraging underlying architecture and 3D viewer work by other Maptek software teams. We also enlisted the help of expert academic and field photogrammetrists to ensure we're on the right track. We engaged a group of university students to solve the problem of camera calibration to ensure pinpoint accuracy for 3D location of features.
The learning curve has been steep and while there's no doubt we're still experimenting and evaluating, we're confident we'll be ready to release in 2016. The result will be a superior, 'top down' photogrammetry package that will meet the needs for pit and topography mapping along with stockpile volumes and tricky highwall mapping. The solution will be adaptable to many UAV platforms and complement our existing laser scanning and airborne mapping technology.
---