Simplifying the Field Geologist's Toolkit
I have spent a considerable amount of my working career as a Geologist in the field. I have explored for coal, oil and gas, and also conducted many groundwater, geotechnical and environmental impact studies. Geological investigations occur in some of the most remote locations and difficult environments, and my experience working in these areas has taught me one thing – be prepared!
Unfortunately, being prepared for such situations does come at a cost, and that cost is often excess baggage. When I worked in the field I would take a sizable toolbox, filled with all the necessities for remote locations. Inside it were notebooks, pens, pencils and markers, a geological hammer, camera, GPS, first aid kit, sunscreen, marking paint, flagging tape, and sample bags, just to name a few.
On top of the excess baggage fees, this toolbox was cumbersome and heavy. Travelling with it was often difficult and carrying it around was hard work. Furthermore, this toolbox could (and in my case did) become an obstacle for the unobservant. Here's a photo of one of my toolboxes that met an untimely end when run over by the drilling crew's support truck!
After all these experiences, I wished I could eliminate the need to carry so much equipment into the field. For any geologist who feels my pain, I have news for you… With the introduction of the Maptek Eureka Field tablet logging system, that wish is granted.
The tablet computer in conjunction with Maptek Eureka, an exploration software package, offers a geological toolkit that effectively allows you to replace clipboards, notepads, sketchpads, pens and pencils, camera, calculator and GPS, with a rugged, lightweight, and integrated mobile data system.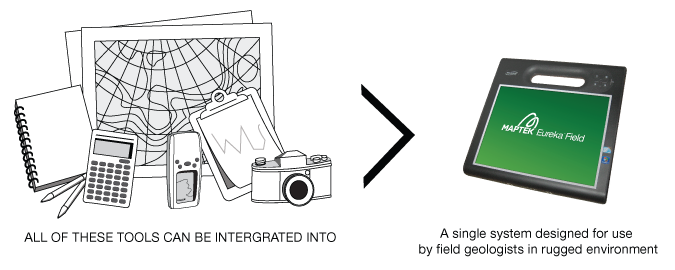 The Motion Computing tablet is drop and bump tested, water and dust resistant, and comes with a hot-swap battery feature so you can enjoy continuous use on those long field days. With its integrated tools and real-time updates between Eureka Field and the Eureka desktop application (not to mention that it eliminates the need for secondary data entry), I wish this system had been available when I was working in the field!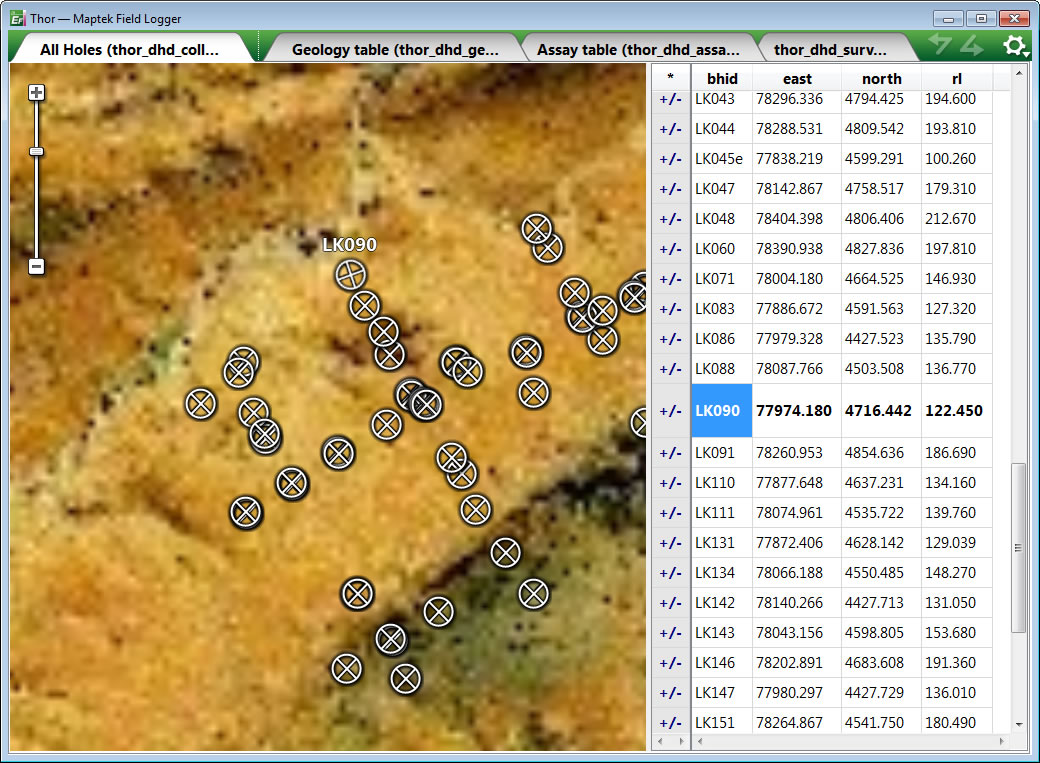 ---