APCOM value as technology forum
Wednesday, November 27th, 2013
---
As gold sponsor of APCOM, Maptek recognises the importance of the international event for sharing ideas and learning about geostatistics, mine planning and optimisation.
The 36th session of APCOM, which focuses on applications of computer and operations research in mining, was held in Porto Alegre, Brazil in early November.
Maptek presented papers in the Production Planning stream, covering the simulation of fleet dynamics and congestion analysis, quality management principles for blast processes, and techniques for displaying and analysing extra large datasets for mineral exploration.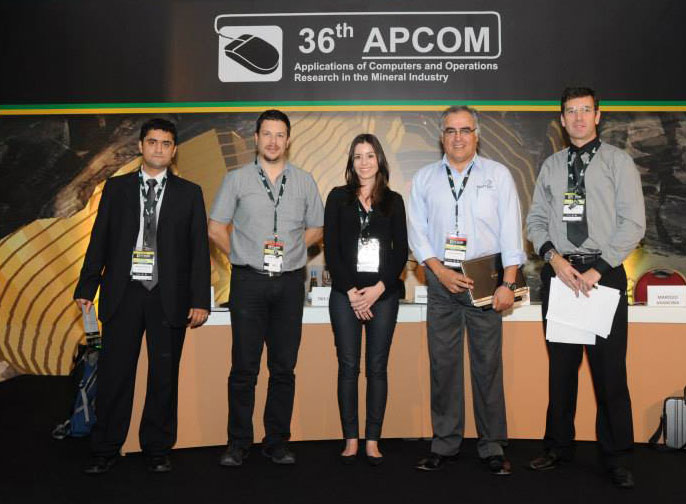 'Participating in an event like APCOM is valuable to Maptek because it provides a showcase for the latest innovations in the mining industry and a chance to discuss new ideas and emerging trends,' said Marcelo Arancibia, Vice President of Maptek South America.
'As a long-time attendee, I enjoy witnessing the next generation of mining professionals challenging well established paradigms and pushing the boundaries of what is possible.'
'Maptek views supporting a worthy event like APCOM as a unique opportunity to engage directly with industry colleagues and subject matter experts. In this way we gain early access to the latest innovations in technology for the mining industry. By bringing together students, industry personnel and academic leaders, APCOM is the perfect venue to showcase the rapid advances in technology for mining,' commented Barry Henderson, CEO, Maptek.