Emesent cements position in the mine planning eco-system with Maptek partnership
Monday, October 12th, 2020
---
A new alliance between Maptek, a global developer of mining hardware and software, and Emesent will boost the ability to deliver unprecedented insights to the resources sector.
A data analytics and drone autonomy spin-out from the Commonwealth Scientific and Industrial Research Organisation (CSIRO), Australia's national science research agency, Emesent was launched in November 2018. In less than two years, the start-up has grown into a mid-sized global organisation with more than 100 customers across 25 countries. Users of its autonomous drone technology include BHP and Glencore.
This new partnership with Maptek will see the two companies work together to integrate their solutions and collaboratively promote their offerings. The alliance will make it easier for mining companies to adopt new data capture technology by leveraging their existing surveying capability.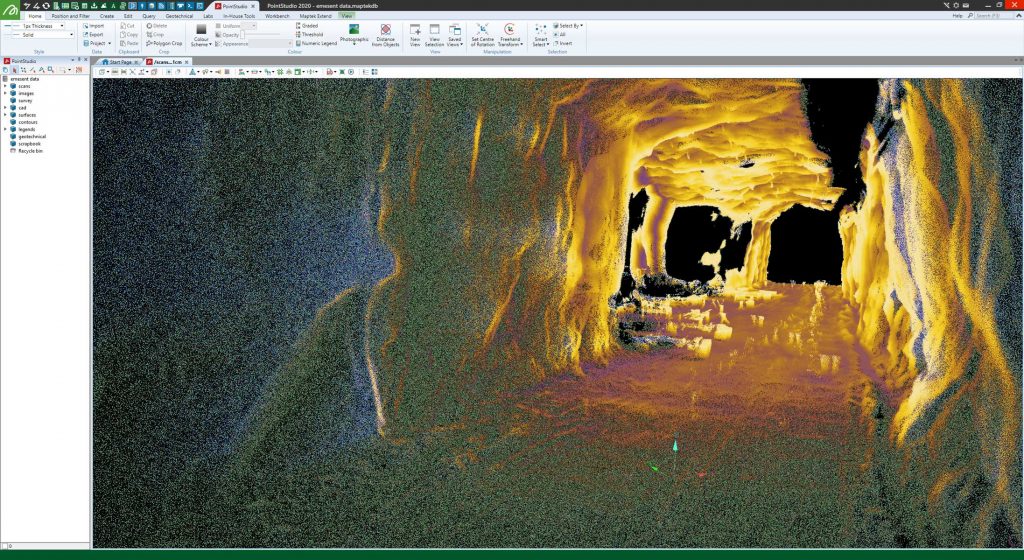 Emesent's award-winning Hovermap mobile scanning unit uses advanced algorithms to provide accurate localisation and navigation, without resort to GPS technology. This feature makes it well suited for use in remote and underground environments where capturing high resolution data manually can be difficult and dangerous.
In recent months, Emesent has forged a series of alliances with other specialist suppliers of technology and services. It is a preferred partner of the leading commercial drone manufacturer DJI and collaboration between the two companies has enabled Emesent to pilot drones into highly challenging underground locations around the globe.
Emesent CEO Stefan Hrabar said close relationships between pioneering vendors were leading to substantial productivity, efficiency and safety gains for customers across the mining sector.
'As a result of the COVID crisis, we're seeing increased interest from mining companies across the globe in autonomous technologies, such as Hovermap, which enable a range of field tasks to be carried out remotely,' Dr Hrabar said.
'Partnering with other technology providers in the vanguard is helping us move closer towards our vision of a digitally driven mining eco-system. Our technical team relishes the opportunity to collaborate with fellow developers who are dedicated to helping mining companies operate faster, smarter and more safely.'
'Together, we can accomplish so much – the sky is the limit.'
Maptek Global Product Strategy Manager Jason Richards said, 'Mine operations commit significant effort to the capture and measurement of data and this alliance enables access to the best and most efficient industry tools for extracting full value'.
About Emesent
Emesent is a world-leader in drone autonomy, LiDAR mapping, and data analytics. Founded in 2018, Emesent has since built a reputation for delivering high-quality data capture in the mining, infrastructure, survey and mapping industries. Their flagship product, Hovermap, is a smart mobile scanning unit that combines advanced collision avoidance and autonomous flight technologies to map hazardous and GPS-denied environments.