Rewarding Excellence in computing science
Wednesday, May 17th, 2023
---
Congratulations to Peter Yeoh, who was awarded the University of Adelaide 2023 Maptek Prize for Computer Science in the annual awards ceremony on May 8, 2023.
This Maptek-sponsored prize for the student achieving the highest average mark for computer science subjects taken at second year level brings with it a cheque for AUD$500 and automatic entry into a summer internship.
Currently in his penultimate year of a Software Engineering degree, Yeoh most enjoys the problem-solving aspect of computer science and looks forward to contributing to internship projects.
'It's always immensely satisfying when a good solution comes together,' Yeoh said.
Ascribing his results to 'decent time management, a good support structure, and a little determination', his dream career is 'developing something that will change the world'.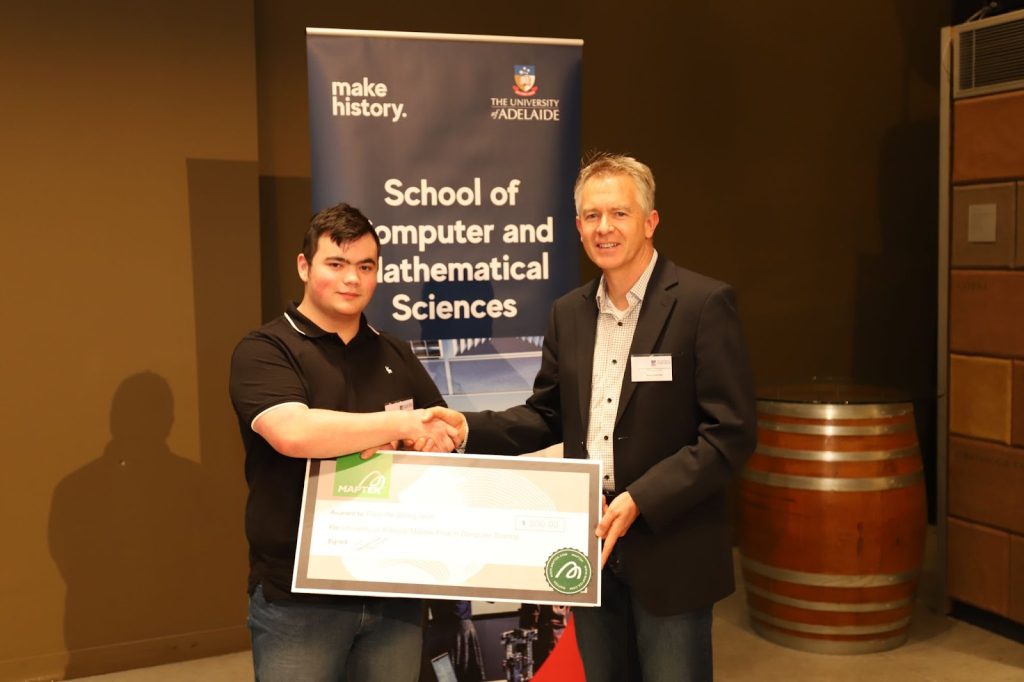 Maptek has been supporting this award for more than 10 years and retains contact with past winners, including several who have forged very successful careers within the company.
Head of Experimentation and Technology Simon Ratcliffe noted that the recent award sees Maptek launching the career of a second generation of Yeohs. The late Chris Yeoh, Peter's uncle, worked at Maptek in the 1990s on the very early code base that underpins much of the desktop applications, including PointStudio, BlastLogic and Vulcan GeologyCore.
And the last word goes to Yeoh: 'Thanks for the award – I'll keep doing my best!'