I-Site Sales Consultant wins 2017 Emerging Leader Award
Wednesday, February 15th, 2017
---
Maptek's Jordan Herrmann has won the Emerging Leader category in the inaugural Australia's Mining Monthly awards announced in the February issue of the Aspermont publication.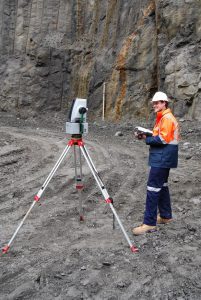 Growing Maptek's customer base in New South Wales alone by 350% helped Jordan win. Sales aside, it was his willingness to share ideas and survey techniques which stood out.
'To move anywhere within a company you cannot hoard knowledge to yourself,' Jordan said.
Jordan joined Maptek in 2005 as an Electronics Technician in the I-Site hardware production team, where he established his ability around the pioneering laser scanning instruments. Moving on to production team leader, he became responsible for initiating new procedures and calibration techniques.
Jordan joined the I-Site Technical Services team in 2008, specialising in training, support and consulting. He continued to show strong aptitude for understanding and communicating enthusiastically the value of I-Site products. In 2010 he willingly relocated to Emerald, Queensland to more efficiently carry out bureau work involving end-of-month survey for open cut coal operations and build strong relationships with east coast mine sites.
Jordan was then given responsibility to manage Maptek's eastern Australian customer base for laser imaging systems from Adelaide head office. With minimal guidance Jordan has established excellent relationships with every key customer in this region and has progressively increased revenue over the past 5 years.
His duties include acquainting customers with the latest product developments, providing training and support to technical users and managing the sales process for the region. He has excelled at this and become Maptek's highest selling I-Site consultant globally.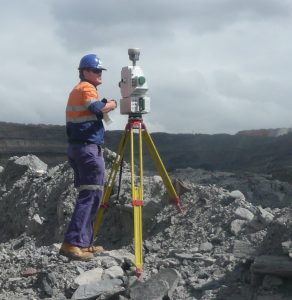 Jordan has maintained strong links beyond his direct responsibilities, including with Technical Services personnel and the R&D team developing the products. He is respected for providing informative and targeted technical feedback and reporting on customer application of our products. Jordan fosters great team work and includes the team in his successes.
Jordan actively participates in regional industry forums and workshops to present the latest technology and techniques with a focus on achieving overall survey accuracy, demonstrating new functionality, and promoting safer and more efficient workflows.
Jordan is highly respected within Maptek for his positive approach and dedication to his work. He takes the responsibility to deliver results for the customer very seriously and works proactively to improve outcomes. He is always willing to help and demonstrates a great spirit of collaboration and the can-do attitude which is part of the mining industry ethos in Australia.
'Jordan makes a strong contribution to Maptek, and provides a great example for other staff in similar roles,' said Maptek Managing Director, Peter Johnson. 'He is always willing to assist less experienced staff, to engage with technical challenges and suggest strategies to improve project outcomes.'