Maptek announces new I-Site modular laser scanner system
Thursday, August 14th, 2014
---
Maptek previewed the soon-to-be-released I-Site 8820 long range laser scanner on day 1 of the Australian Institute of Mine Surveyors (AIMS) conference in Sydney, Australia.
Special features of this model include a 20% increase in range, twice the data acquisition speed, 25% improvement in range accuracy and a new modular design.
The I-Site 8820 laser scanner is a modular system which can be configured to match site survey requirements. All the controls are built-in and the laser scanner is light enough to be carried single-handed.
'Our new modular approach acknowledges that customers have different survey needs. The quality and range accuracy of I-Site laser scanners are well-known. Standard features include on-board controls, inbuilt compass and GPS,' said Athy Kalatzis, Manager Laser Imaging Solutions for Maptek. 'We also provide flexibility for configuring to specific applications.'
An integrated high resolution panoramic digital camera is included for geotechnical and geological mapping. An in-built survey grade telescope allows for traditional backsight workflow. The new modular design allows customers to save on these options if they are not essential to their survey requirements.
Kalatzis said Maptek welcomed questions from potential end users at the annual gathering for mine surveyors.
'Maptek wants to build equipment so surveyors have the best user experience while gaining the best results. Rigorous production testing and exhaustive field trials ensure this happens.'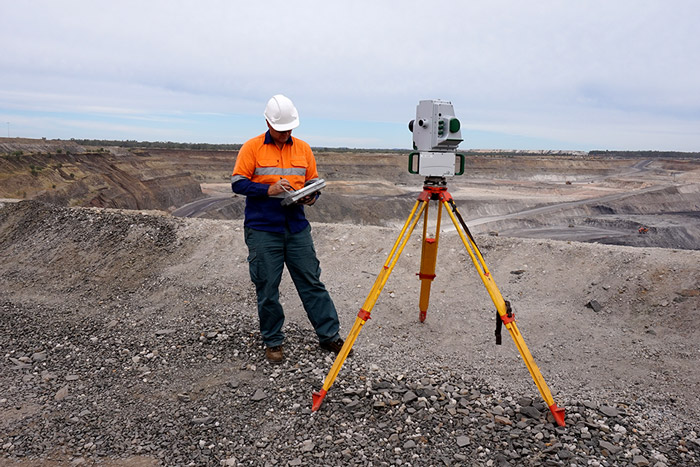 Maptek I-Site 8820 designed for ease of use in tough mining conditions
The wirelessly connected rugged tablet PC allows users to define scan parameters, resolution and scan rate, as well as set up and define naming using conventional survey standards. Multiple scans can be queued for maximum efficiency, a real advantage for geotechnical applications.
All data is recorded on the controller where it is available for preview and validation. Gaps in the data can be immediately noticed and rectified.
I-Site 8820 laser scanners are an integral part of other Maptek spatial solutions. PerfectDig uses laser scans to compare excavation to design, and a new solution will be announced on day 2 for real-time surface change detection.
I-Site 8820 laser scanners can be ordered now for shipment in early September.