Maptek careers showcased at industry events
Friday, March 31st, 2023
---
March has been a busy month for Australian senior school and university students looking to their future and for employers promoting graduate career opportunities.
Maptek joined 400 other companies at The Big Meet at the Adelaide Convention Centre on March 24, where our software engineering internships and range of STEM career opportunities generated the most interest.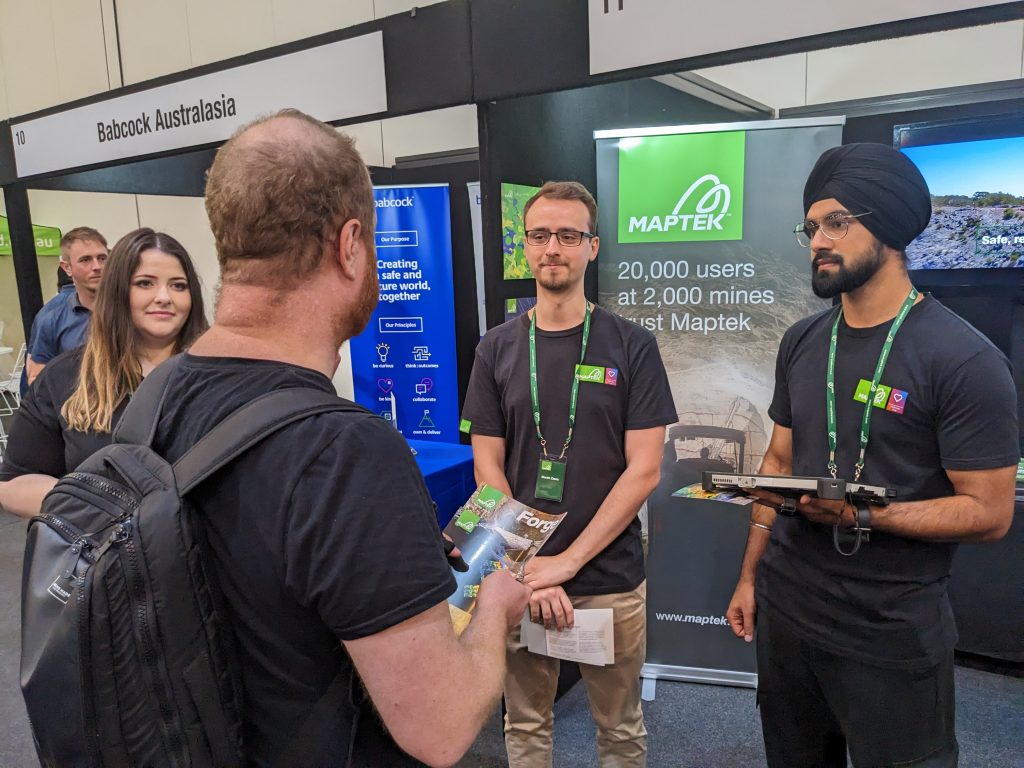 Graduates with professional qualifications across hardware and software disciplines including AI and machine learning, optics and lasers, analog and digital electronics, and mechanical and mechatronic systems can apply for those roles in our Adelaide team.
These career options were also the centre of conversations at the Adelaide University Engineering Society (AUES) industry night at the National Wine Centre on March 28. The range of engineering roles offered was a strong attraction, alongside the popular Maptek end-of-year internships program.
University students interested in Adelaide-based software engineering internships for the 2023-24 summer break can find out more on the Maptek website. Applications close 12 May 2023.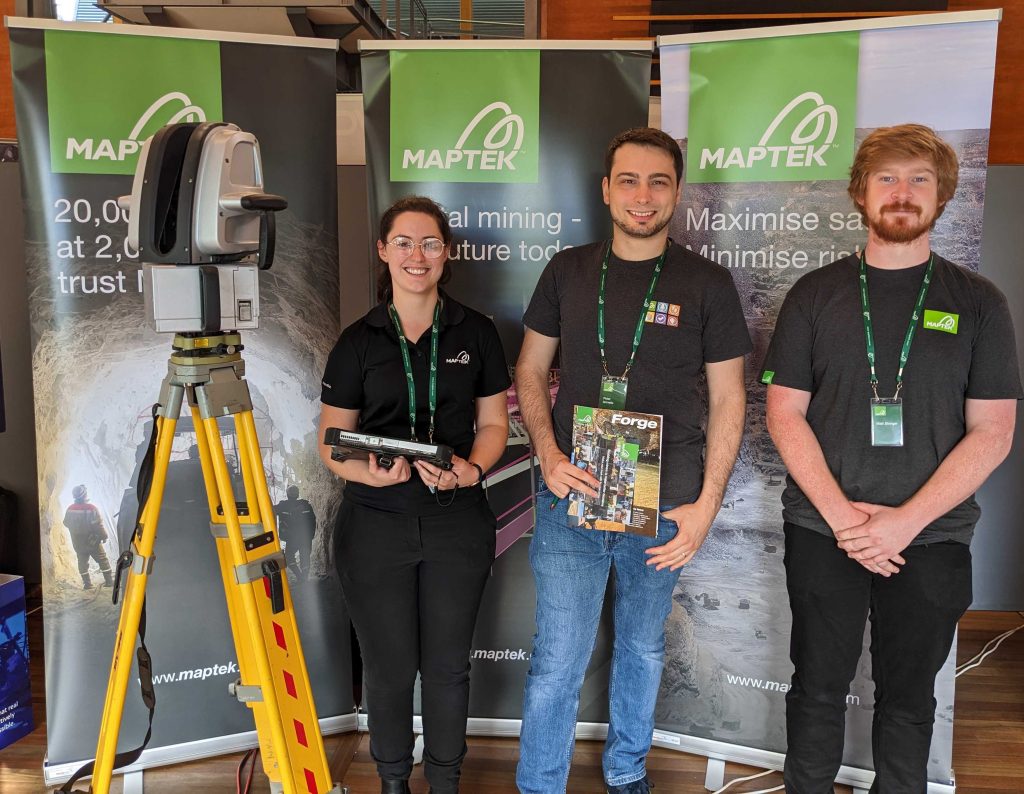 In Western Australia, the AusIMM WA Student Chapter ran its annual Student Meets Industry night on March 28, featuring presentations on options for mining engineers and geologists with plenty of space for engaging with potential employers.
The Maptek team had great conversations with enthusiastic students who are the next generation to Create Tomorrow.
'It was great to catch up with everyone at the student industry meet in Perth. It is inspiring to see so many excited young minds ready to join our industry,' said Maptek Technical Services mining engineer Nez Guevara.