Maptek contributes to resourcing the future in South Africa
Tuesday, September 10th, 2013
---
Mining technology developer Maptek has donated a mobile library to Seatile Primary School in Westonaria, South Africa as part of a social enterprise initiative.
More than 1000 children attend this government run primary school where budgets for teacher salaries, equipment and utilities are tight.
Maptek partnered with Qualibooks, which provides school supplies throughout the country, to equip the wagon with 400 books. The resources will be used by students at all year levels.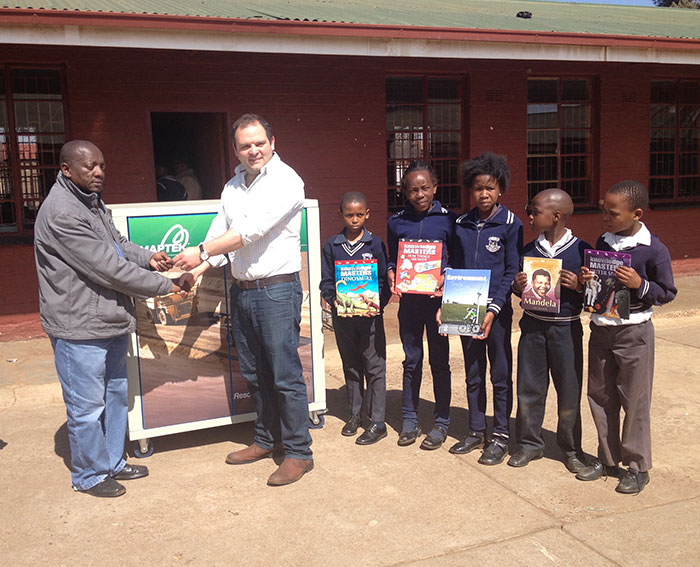 'Bekkersdal sits in the heart of the gold mining industry near Johannesburg. Being able to positively affect the future of children and families here is one way that Maptek can contribute to the local mining community,' said Duncan Lee, General Manager Africa and Europe at the official handover in August.
The contribution to Seatile school helped Maptek to gain its recent level 4 rating for BEE (Black Economic Empowerment).
This government initiative recognises companies based on their social responsibility to community groups and disadvantaged businesses, as well as employment equity.