Maptek founder Bob Johnson wins Austmine Champion of Innovation 
Thursday, May 27th, 2021
---
Austmine 2021 Champion of Innovation winner Dr Bob Johnson has urged the industry to continue to embrace new technology, cutting-edge mining methods and strong collaboration.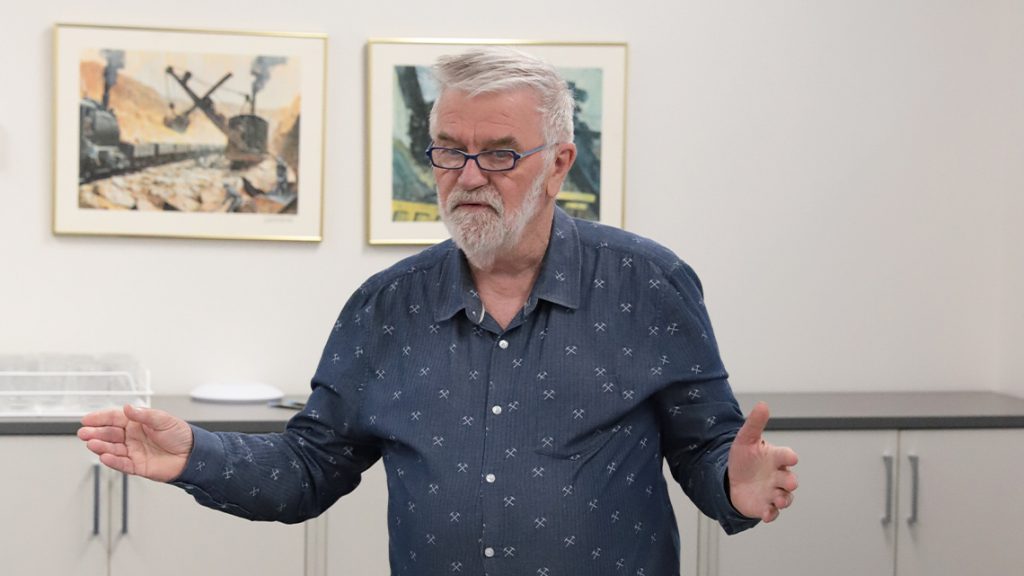 'The impact has also extended into global mining investment by Australian companies, bringing our ESG standards into Third World countries and making significant beneficial social impacts in many places like West Africa.
Dr Johnson founded Maptek in 1981, creating software to bring geological modelling into the 3D realm.
Forty years on, the company is now a leading provider of innovative software, hardware and services for global mining with solutions across the mining cycle used at more than 2000 sites in over 90 countries.
In a video message played to the Austmine Industry Leaders' Dinner and Awards 2021 in Perth on Wednesday evening, Dr Johnson recalled the shared energy of early Austmine board meetings in the Hunter Valley Coalfields in the late 1980s. 
'Under the Chairmanship of Eric Garner, we shared a vision of our collective strength … and the power of this team approach to the delivery of mining services has clearly been established by the sheer size of the Austmine membership today,' Johnson said. 
'Today Austmine members are the right hand of the mining industry, pioneering change and ever improving the efficiency and safety in mines around the world. 
'We did not envisage some of these great outcomes. That is exactly what happens when you make that extra effort.'
Dr Johnson underlined the importance of Austmine continuing its excellent work in supporting new start-ups and fostering even more innovation in mining. 
'COVID has accelerated change in the way we work and the rate of change over the next 10 years will be far greater than what we have seen in the past 30 years.
'We can all look forward to Austmine playing a pivotal role in building the Australian METS business to benefit our customers and stakeholders.
'Maptek will continue to champion innovation, and welcomes this recognition of our staff and customers,' Johnson concluded.
Maptek Chairman Peter Johnson accepted the award on behalf of Dr Johnson at the dinner.