Maptek making cutting-edge education accessible
Friday, September 11th, 2020
---
Two Colorado School of Mines undergraduates are 'excited' and 'ecstatic' to win Maptek 2020 Student Scholarship Awards, saying it will help them follow their career dreams and alleviate financial stress during tough economic times.
Elise Renwick and Chloe Poindexter were each awarded $2000 scholarships which Maptek offers to undergraduate students interested in a degree program for mining or computer sciences from either Colorado School of Mines or Red Rocks Community College.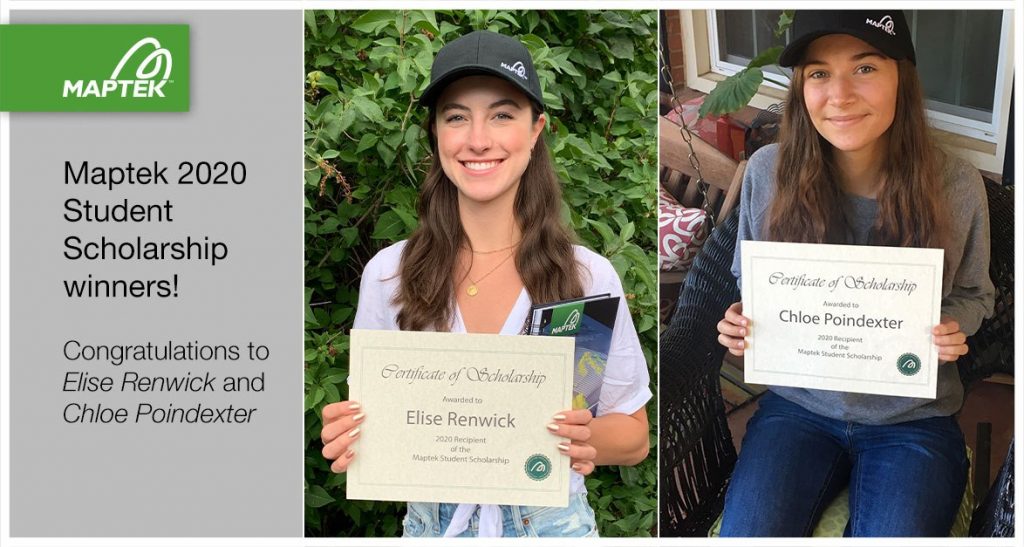 A Colorado native since elementary school, Computer Science and Data Science Junior Elise has loved statistics since taking an introductory course in high school and dreams of working on space technology.
'This scholarship means opportunity for me: the opportunity to learn and pursue my interests with support from a company whose values and technical goals align with my own,' Elise says.
'Due to COVID-19, my family and I have been experiencing significant financial strain. Receiving this scholarship helps me afford tuition and means I won't have to take out extra loans on top of the ones I'm already accruing.
'I was ecstatic to find out I had won, and incredibly grateful that the prize is being able to continue my higher education!
'I am fascinated by the visualisation technologies Maptek has developed. I have a vested interest in data visualisation and believe that graphics are the best way to present and consume information.
'Thank you to the Maptek team for supporting students like me and making education in the most cutting-edge discipline more accessible!'
Mining Engineering Senior Chloe, originally from Oklahoma, is studying a minor in Explosives Engineering and is interested in industrial minerals, base metals and precious metals.
'We use so many minerals in our everyday lives and I want to be able to contribute to extracting those minerals to maintain and advance the quality of life that we have as a result of them,' she says.
'My initial feeling was excitement … This scholarship means that I can focus more on my education and not have to worry as much about how it is being paid for. Because of this I am not taking out any private loans this year to pay for schooling and other bills, which I am so incredibly grateful for especially as an out-of-state student.'
General Manager of Maptek North America Rob Hardman is delighted to award Chloe and Elise with the scholarships.
He says Maptek is investing in the region's future workforce and the communities.
'Almost everything we use is either grown or mined. No matter how our economy changes, we will always need to dig up raw materials,' Hardman says.
'This is why Maptek continues to provide scholarships for the future of our industry. We need smart people who can help make the world better by making mining better.'
To qualify for the scholarship students must be currently attending Colorado School of Mines or Red Rocks Community College, have an interest in a field related to mining or computer science, have completed at least one semester of college, and have and maintain a GPA of 2.8 or higher.
Applications are sought each year in the spring.
For more details contact: scholarship@maptek.com