Maptek participates in Women in Mining at Perth school
Thursday, December 10th, 2015
---
Last week Maptek Vulcan technical services consultant Karen Witten participated in the Kent Street Senior High School 'Women in Mining' Day.
This aims to introduce students aged 15-17 years to the Western Australian resources sector.  Twenty-five delegates, many of them geologists like Karen, visited the Perth school to represent the mining industry.
Karen described her job and outlined her career since graduation. She demonstrated Vulcan for loading drillholes, running geological interpretation and open pit design.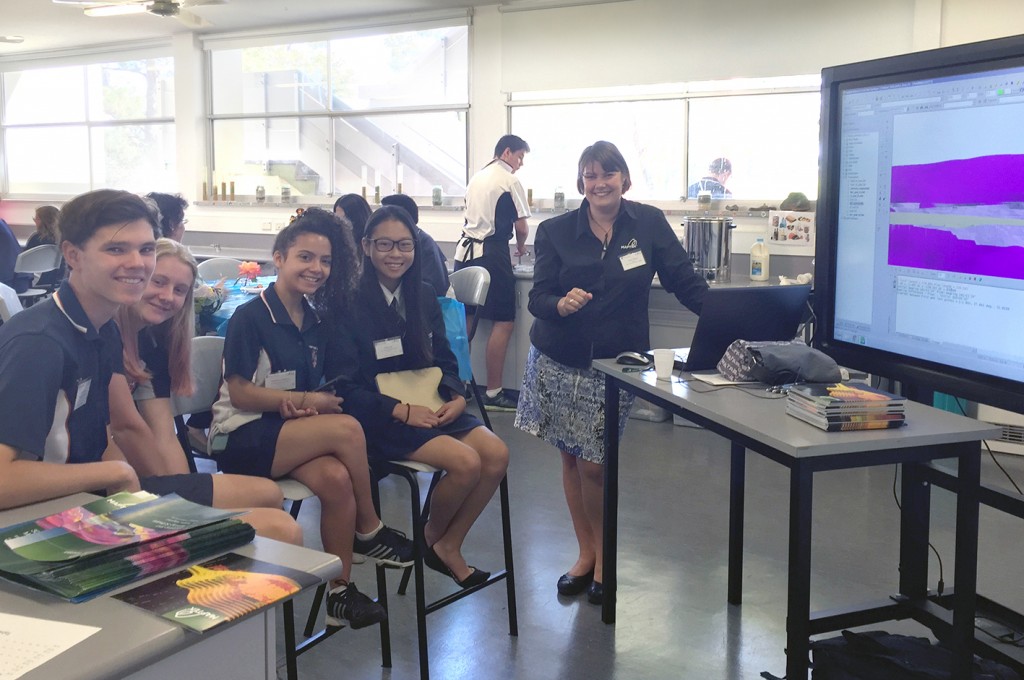 "The students were very engaged and really enjoyed seeing Vulcan in action. Their focus had been on the physical aspects of rock identification and mapping, so most of them didn't realise a geologist uses 3D mine modelling software as a regular part of their profession," Witten said.
"I really appreciated the chance to share my story that may help inspire students to choose a career in mining."