Maptek showcases latest BlastLogic tools at ISEE 2015
Friday, January 30th, 2015
---
Maptek will showcase its integrated blast management software in booth 510 at the 2015 annual conference of the International Society of Explosives Engineers in New Orleans.
BlastLogic version 2.0, which was released in October 2014, is a feature-rich, scalable product helping mining engineers and technical teams to manage their drill and blast outcomes.
'Mines can install BlastLogic 2.0 and get immediate benefits', said Maptek Blast Management Specialist, Steve Putt. 'And because the system is scalable, it can expand to cover as many sites as you need, with major advantages from sharing an enterprise-wide system.'
'Drill and blast data is seamlessly updated and shared between BlastLogic field and office installations. Dipping data for hole conditions, GPS, blast designs, drill navigation feeds and explosive usage are stored in one location. At the touch of a button, a summary report highlighting depth accuracy to plan is produced.'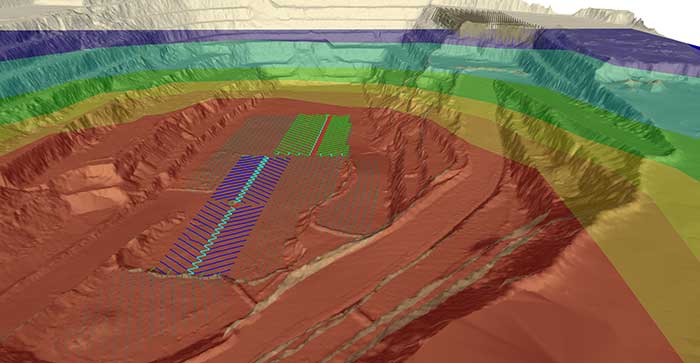 'The field tablet delivers on its promise of intuitive data input and a screen that is readable in full sunlight. Customers have posted very favourable feedback on the paperless workflow.'
'No other product offers tools for blast by blast analytics like BlastLogic. Imagery, post-blast survey reports and all collected data can be retrieved for individual blasts. I'm looking forward to showing ISEE visitors how easily they can visually review their entire blast history,' concluded Putt.
BlastLogic has transformed drill and blast at various large coal operations in Australia by simplifying and accelerating routine tasks while increasing blast performance. Putt believes that mines in the US will be quick to realise how they can use this new tool to help optimise their drill and blast process by better capture of historical successes and failures, and more timely availability of current data.
Visit Maptek at Booth 510, ISEE, Sheraton New Orleans Hotel from February 1-4