Maptek to distribute 3d-Dig products in major mining regions
Tuesday, December 8th, 2015
---
Mining technology developer Maptek will now distribute and support the full suite of 3d-Dig products of Earth Technology Pty Ltd in Australia, North and South America.
Under the agreement, Maptek will promote the 3d-Dig excavation editor and equipment simulator in those regions in combination with its range of existing mine planning and design solutions.
The 3d-Dig software allows full 3-dimensional simulation of all aspects of mining machine operation – excavation, dump and machine performance. The 3d-Dig tools can be applied to dragline operations, as well as truck and shovel and dozer movements. It is widely used in Australia's eastern coal markets and has applicability for iron ore strip mining operations.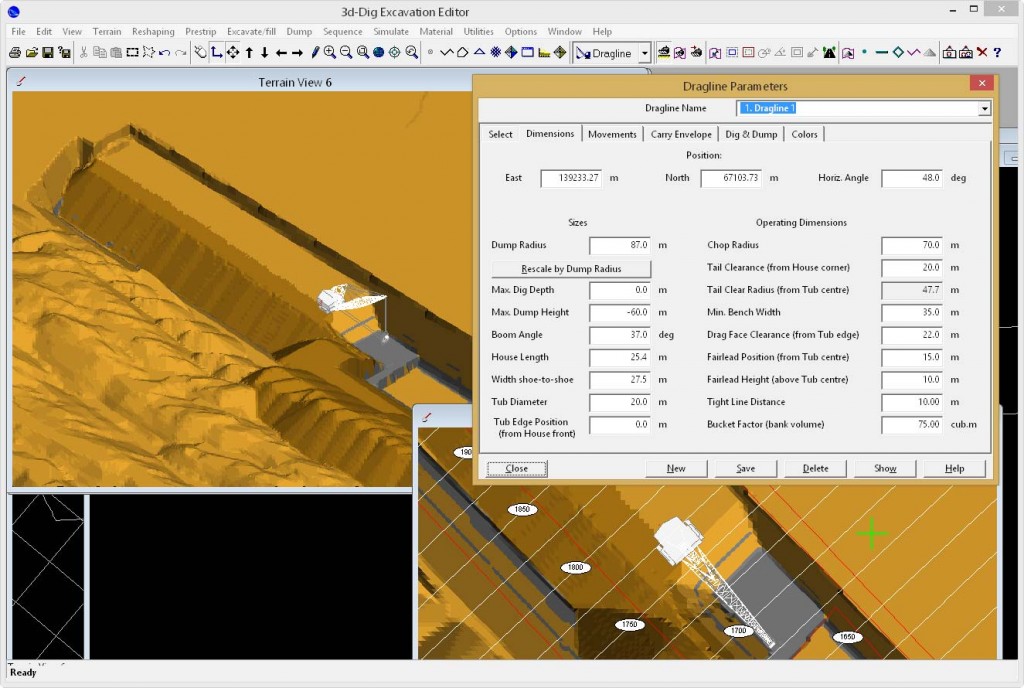 At the heart of 3d-Dig is Earth Technology's terrain and landform modelling technology. This includes a 'dump algorithm' which accurately simulates the action of material dumped on a numerical terrain model.
'Applying modelling and simulation techniques helps streamline mining processes and enhances decision making, particularly regarding 'future proofing' aspects such as risk evaluation and mitigation', said Peter Johnson, Maptek CEO.
'Simulation tools like 3d-Dig have an affinity with Maptek solutions which can optimise processes in order to increase production rates.  The detailed understanding of earthworks operations can, in turn, be used to better inform planning and design efforts, contributing to continual improvement and overall efficiency gains for mining operations in the long term.'
'Very large volumes of materials are moved by draglines, so to be able to simulate the impact of material movement in each dragline pass is incredibly powerful,' added Johnson. 'Operators gain a holistic view of how changes to one area may affect another.'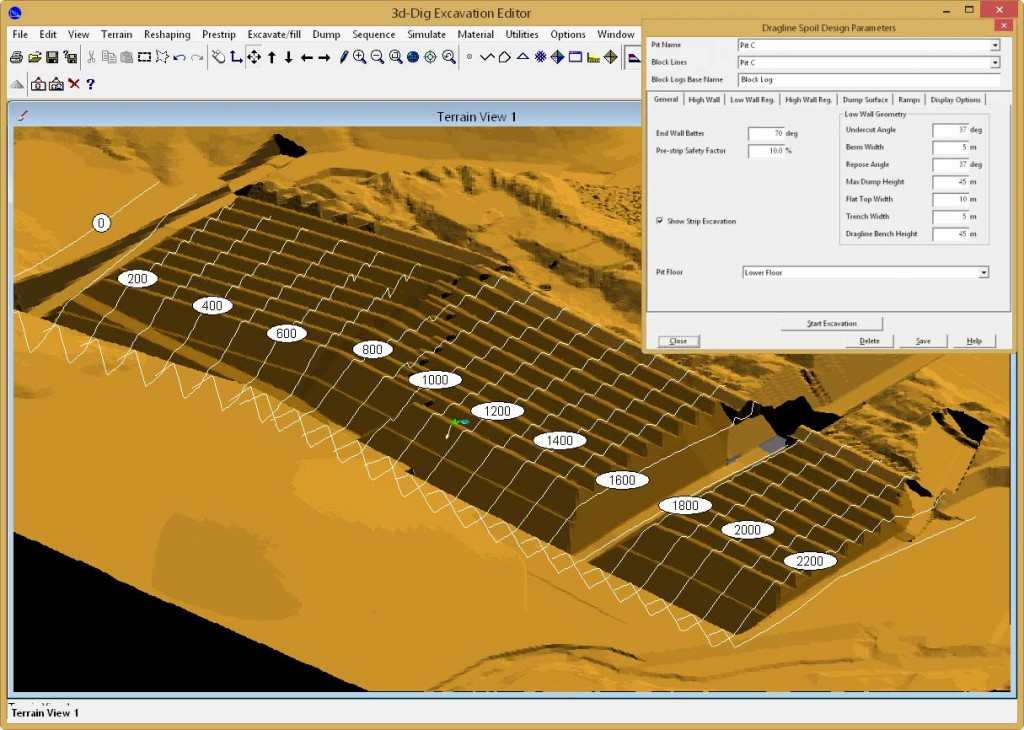 'Truck-shovel simulations can be used to test the workability of optimised mine schedules built with Maptek Evolution. This combination allows for an optimised mine schedule as well as one that conforms to operational design and equipment constraints,' he added.
'Maptek continually reviews product offerings to ensure we deliver software and services that provide a complete solution for all types of mining operations. Collaborating with Earth Technology to deliver and support their products to the global industry connects our customers with the latest simulation tools for determining the most effective, and therefore the most productive, operational environment.'
3d-DigPlus base program and optional modules are available from Maptek offices in Australia, Canada, USA, Chile, Peru and Brazil.
About Earth Technology
Earth Technology specialises in software development, mathematical modelling, research and specialist consulting for the Mining, Mineral Processing and Explosives Industries. Over the past five years, Earth Technology has worked in conjunction with several organisations to develop niche products. Earth Technology's excavation editor and dragline simulator 3d-Dig, is widely used in the Australian, North American and South African open cut coal industries.