Mexican miners experience Vulcan 10 and new Maptek Workbench firsthand
Wednesday, April 13th, 2016
---
Maptek is showcasing the new Vulcan 10 and Maptek Workbench to Mexican mining stakeholders in April. Attendees at both Discoveries 2016 in Hermosillo and XI Conferencia Internationale de Minería in Chihuahua were able to preview the new functionality as it was released to customers globally.
Last year Maptek celebrated 10 years in Mexico, and has recently opened a new branch office in Hermosillo. Customers come from Mexico's major mining regions, Caribbean countries the Dominican Republic and Jamaica, as well as Guatemala, El Salvador, Costa Rica and Nicaragua in Central America.
'Delivering the highest quality support and service is fundamental to Maptek's mission,' said Alberto Ramirez, Regional Manager, Mexico and the Caribbean.
'Accounting for an estimated one-fifth to one-third of all silver that has been recovered from the Earth, Mexican mining companies will find much to like in Vulcan's new geostatistical and resource geology tools', added Eden Rivera, Business Development Manager.
Uniform conditioning is a useful resource modelling technique when data is sparse and widely spaced compared to the mining units. The Vulcan approach balances the need to create a model that produces accurate, local estimates alongside the desire to predict global resources and reliable grade-tonnage values.
Upgraded unfolding tools in Vulcan 10 include additional methods for creating anisotropy and projection models. Ellipsoid definition for estimation and simulation can be done interactively, and in 3D. New options include uniform conditioning and principal component analysis.
Resource geologists attending Discoveries 2016 earlier this month were among the first to see the new Vulcan Data  Analyser.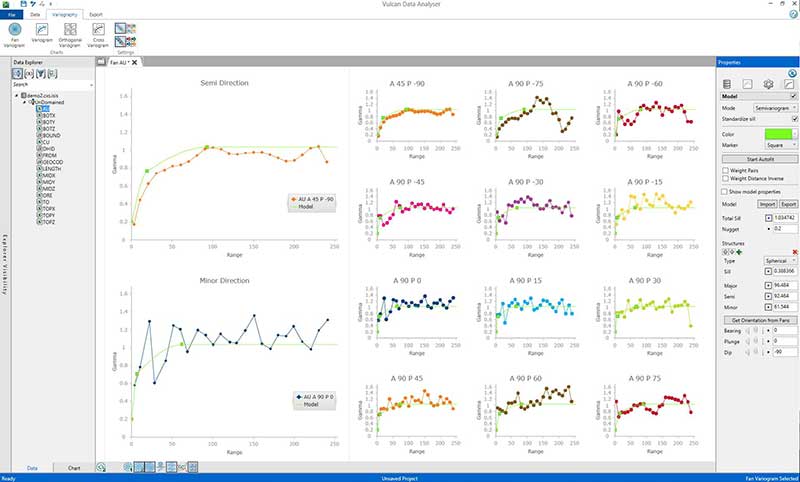 'Variogram analysis has received a significant upgrade, with 14 menu items streamlined into a modern, visually arresting interface for handling structural and grade-based anisotropy', said Ramirez. 'Calculations are easy to set up and run, a hallmark of the user experience with Vulcan. Displaying models alongside each other to conduct real-time comparison promotes a better understanding of their geological data.'
With innovation, efficiency, scientific and technological development high on the agenda for Mexican mining as it strives for a more modern and mature profile, the latest solutions from Maptek are timely.
Vulcan 10 incorporates the new Maptek Workbench platform for integrating various technologies. Users can run applications with integrated tools that aid design and modelling tasks.
'Having easy access to the revamped property editor, advanced search tools, custom command list, text, csv and scripting apps streamlines workflows when performing critical design and modelling tasks.'  
The Maptek Workbench also enables a free trial licence of Maptek Eureka for Vulcan Modeller users. Eureka is an interactive 3D environment for viewing and analysing exploration project data.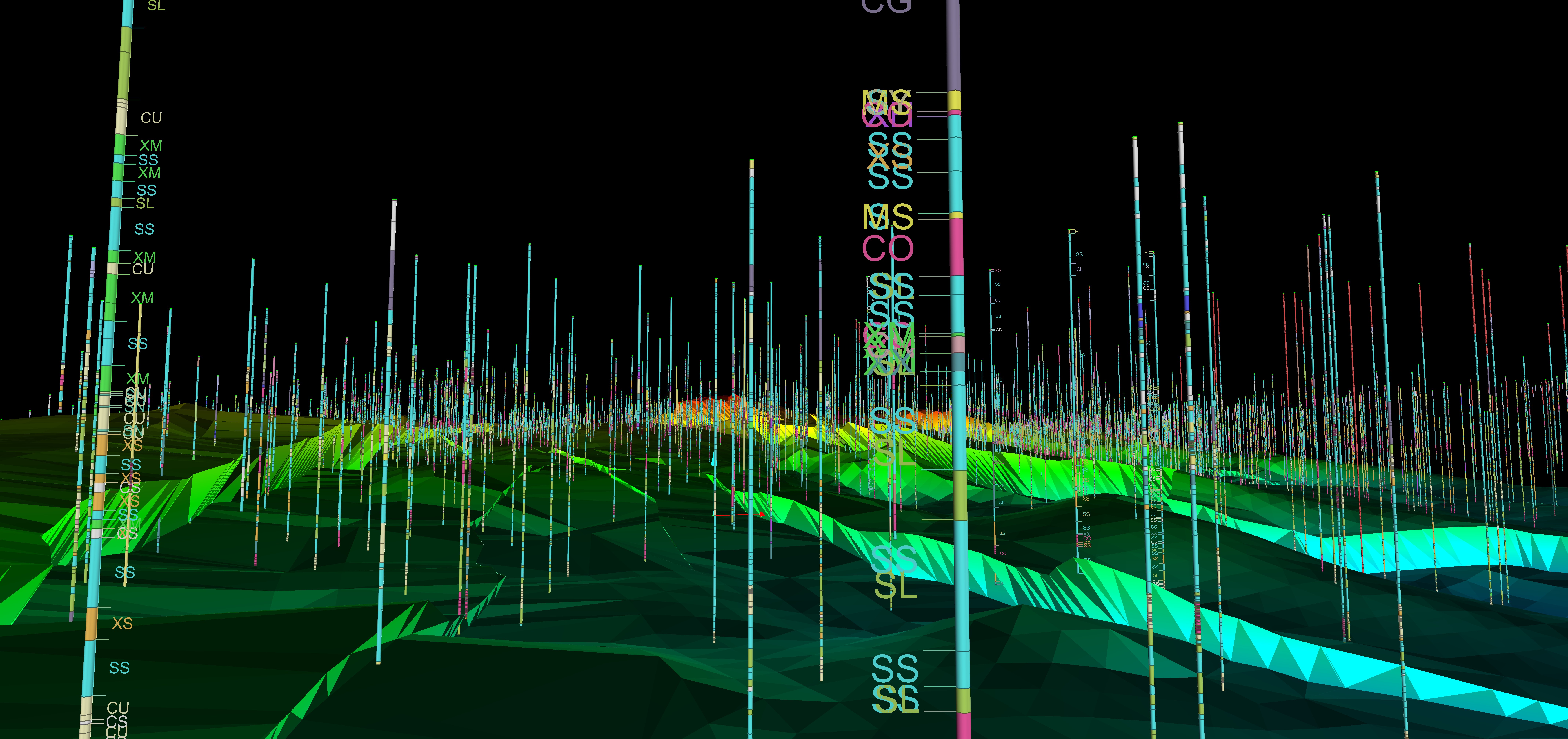 Among the hundreds of enhancements and upgrades in Vulcan 10 are fault modelling for stratigraphic and implicit modelling, and a completely revamped grade control module. Mining engineers will find new automated pit design tools, functions for cutting life of mine designs into scheduling blocks, enhanced Gantt scheduling and the ability to display hundreds of millions of blocks within a block model.'
'Existing Maptek customers will be keen to see how the latest point cloud modelling tools in I-Site Studio 6 and the laser scanner-based Sentry system for tracking surface movement can add value to their operations', Ramirez concluded.