New leader for Technical Services in Africa
Tuesday, February 16th, 2016
---
Senior Geologist Brilliance Mabhena will continue to deliver customers bespoke solutions in his new role as Maptek Technical Services Manager – Africa.

Brilliance, who completed a Bachelor of Science with Honours in Geology at the University of Venda, South Africa, began working with Maptek in 2009 as a Technical Services Geologist.
He has excelled in providing client support, training and consulting in Vulcan tools across operations featuring a range of geology types throughout Africa.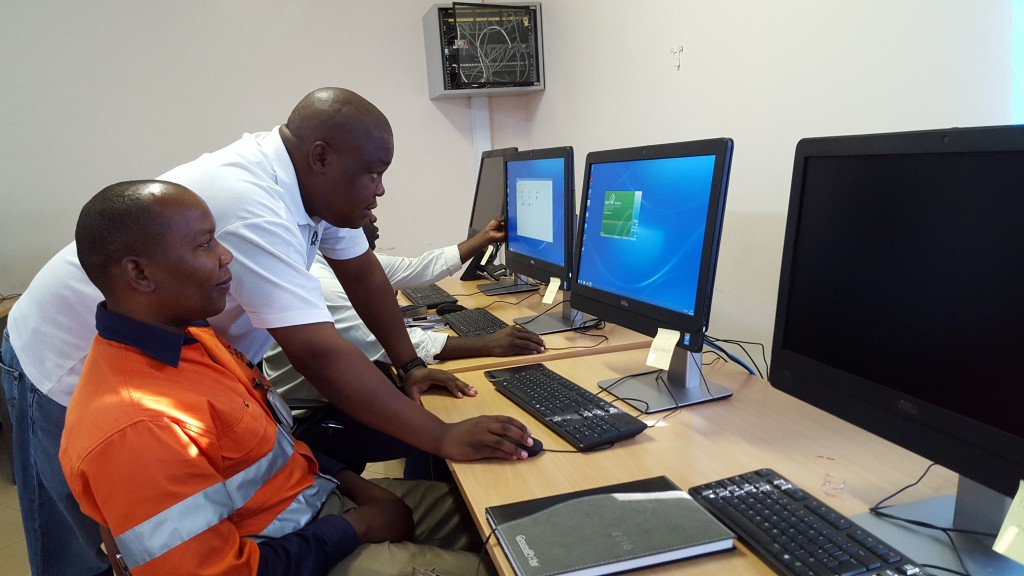 During his time with Maptek Brilliance has helped complete a redesign of a 3D estimated block model of a diamond deposit, assisted with long term phosphate exploration work and completed a resource and geostatistical study for a coal project.
He performed due diligence and peer review of a limestone deposit as well as resource estimation and geostatistical studies on limestone and iron ore.
Brilliance will continue to deliver training and technical support as well as guide Technical Services in his new role.
He said he remains focused on offering the best possible solutions for Maptek customers.
'Maptek South Africa has excellent technical and human resources at its disposal,' Brilliance says.
'I am really excited to implement new strategies to direct these in a strategic and purposeful manner.
'Every company requires solutions that are unique to their needs. My aim is to provide that solution on time and cost effectively.'
Maptek Managing Director Peter Johnson said Brilliance had been dedicated to his role at Maptek for many years and had always held himself to a high standard in his professional career.
'He has worked on many projects and has built up a vast experience in the African industry,' Peter said.
'This combination of dedication, professionalism and experience makes him well suited to the Technical Services Manager role.
'Maptek sees great potential to deliver our full range of technical solutions in the African mining market and we will do this by building the range and depth of skills and experiences in our people.
'Brilliance is a great example of this and I am very pleased to see him in this role.'