Qatar Rail applies Eureka software to geological investigations
Wednesday, November 23rd, 2016
---
Eureka modelling software from 3D visualisation technology developer Maptek is being applied to the construction of a multi-billion transport infrastructure project in Qatar.
Qatar Rail is managing the project, which will create a rapid transit network consisting of light rail, the metro system and high speed trains between Qatar and Saudi Arabia.
Qatar Rail is exploiting Eureka's integrated platform for viewing and analysing geological data to understand the geology of the area to plan the best route.
Different types of data can be amassed into a single, spatially coordinated database in Eureka for building a clear picture of underground structures and trends.
Flexibility of data export to GIS and CAD programs was a required software feature.
'We bring in CAD data, GIS (.shp) files, referenced and unreferenced images, borehole logs, download geophysics and recent seismic data to model within Eureka,' said Marin Griguta, Director Civil Works, QIRP Department at Qatar Rail.
'Visualisation of the underground structures and geotechnical conditions helps guide our decisions as to how to proceed with design and construction,' he added. 'Eureka supports this aspect of the project in a way that traditional 2D tools could never deliver.'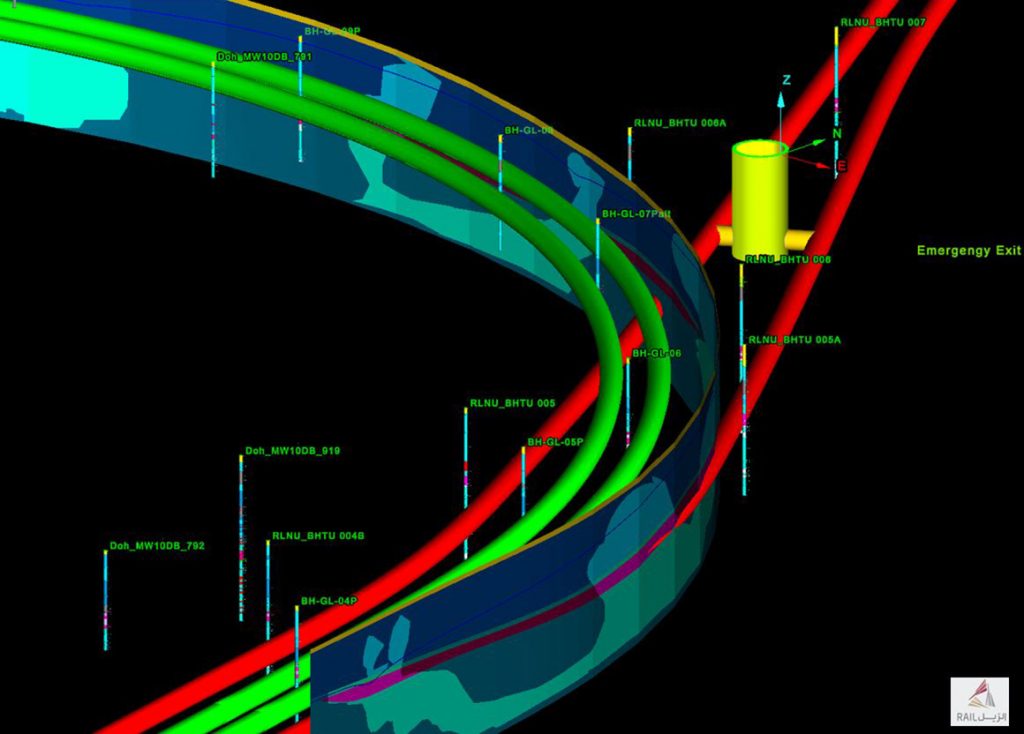 Eureka is impressive when handling large volumes of data in 3D. Users can zoom in to examine attributes of specific data points and zoom out to encompass the wider region.
Eureka enables geotechnical data to be attached to drilled core logs to differentiate strata.
'Eureka modelling and analysis tools allow us to Investigate critical aspects in relation to the conditions underground and structures to be erected,' added Griguta.
'Maptek technology is designed to meet the rigorous demands of industry for handling massive datasets and enabling sophisticated 3D modelling. The tools are therefore ideal for use in large scale engineering projects such as the transport network being undertaken by Qatar Rail,' said Gary Buchanan, Operations Manager, Maptek Europe.
As with all customer sites, feedback from this project will be used by the Maptek development team to improve future Eureka releases.