Read the latest case studies and solutions
Thursday, December 14th, 2017
---
Maptek develops easy-to-use, game changing solutions that connect technical data with business considerations in a way that can immediately impact performance.
Our broad industry knowledge acquired from 40 years in commercialising products with proven value-in-use means that customers can trust Maptek to implement robust, practical solutions.
One of the best ways to keep up to date on our latest applications for the mining industry is through the Forge newsletter.  Case studies exploring real-world examples of our solutions are published alongside industry and product information.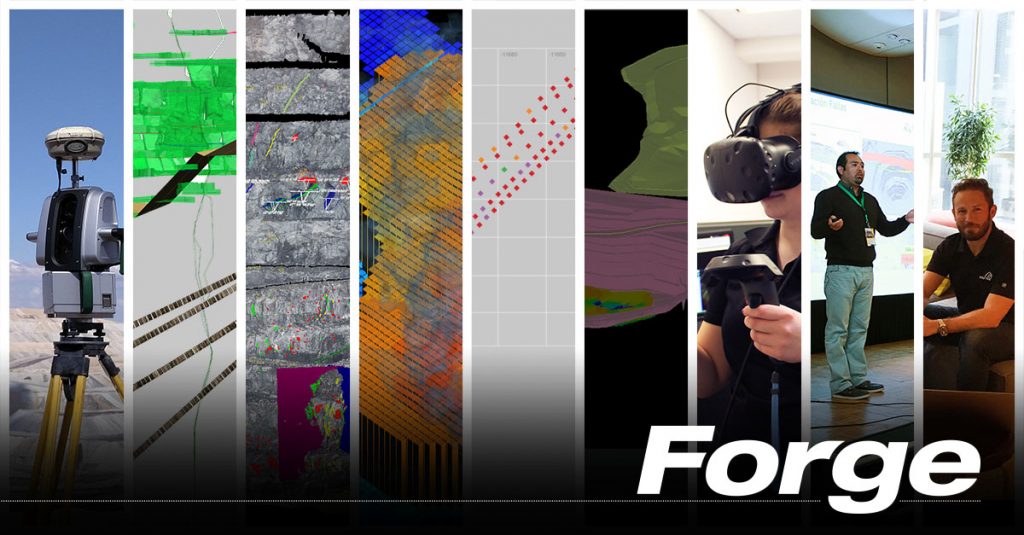 If an application does not exist, Maptek has the expertise and drive to develop it. Recently we released CaveLogic, a strategic approach towards defining the optimum economic footprint for panel caving. Read more about CaveLogic in the current issue.
The December issue also features a range of successful case studies including how Vulcan enhances narrow vein interpretation, the way I-Site technology improves daily operations and how Evolution solves daily scheduling challenges.
Read about BlastLogic's new advanced reporting service around drill and blast BlastLogic and the emerging technologies Maptek is embracing.
Catch up on our South America Users Conference and the opening of our two new offices in Canada.
Forge is distributed quarterly in March, June, September and December. Subscribe to get the latest case studies delivered straight to your inbox.