Russian mining market welcomes localised mining software
Friday, April 4th, 2014
---
Maptek will share a prototype of the Russian language version of its Vulcan mine planning software package with attendees at this month's Mining World Russia in Moscow.
The Russian version of Vulcan will contain a localised interface and is expected to be released for customers by the end of the year. Maptek will provide dedicated Russian language product support.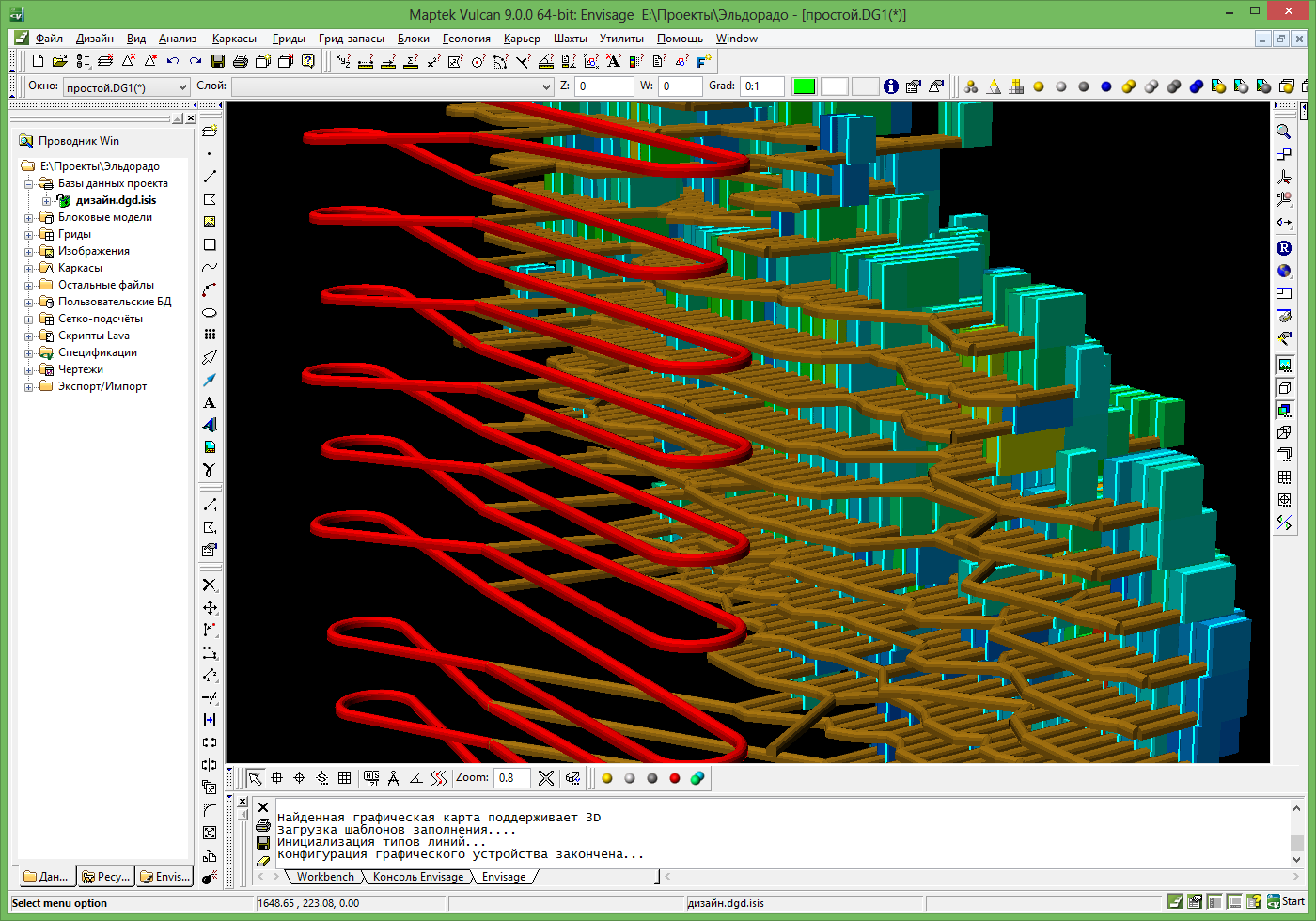 Russia is one of the world's fastest growing mining markets, and represents a significant opportunity for technology providers like Maptek.
Although there are already more than 7000 Vulcan users world wide, making a Russian version of Vulcan available is seen as imperative for success in the Russian Federation, Kazakhstan and CIS countries.
'Maptek is excited to venture into the Russian language market. Beyond the obvious growth potential, it is a very sophisticated and tech-savvy market which will realise immediate benefits from products like Vulcan and I-Site,' commented Maptek CEO, Barry Henderson.
Maptek will showcase the latest release, Vulcan 9, at the international mining fair. Vulcan 9 is the fastest and most powerful Vulcan release to date and includes new implicit modelling, design tools for open pit and underground environments and templated object attributes.
'Providing great products is only one part of the equation. A key to Maptek's success has always been our focus on supporting users and it will be no different in the Russian language market,' added Henderson.
Maptek will also demonstrate its highly respected I-Site laser survey systems. The I-Site 8200 and 8800 laser scanners are built to withstand harsh mining conditions, operating reliably in extreme temperatures.
The laser scanners are developed side by side with processing and modelling software to capture the survey workflow, saving time on routine mine survey tasks. I-Site Studio software has become an industry standard for modelling and analysing laser scan data, and is already available in Russian.
Maptek products are widely considered to be easy to learn and easy to use, with dynamic 3D modelling and interactive graphics underpinning all functionality.