How can mining operations increase safety underground?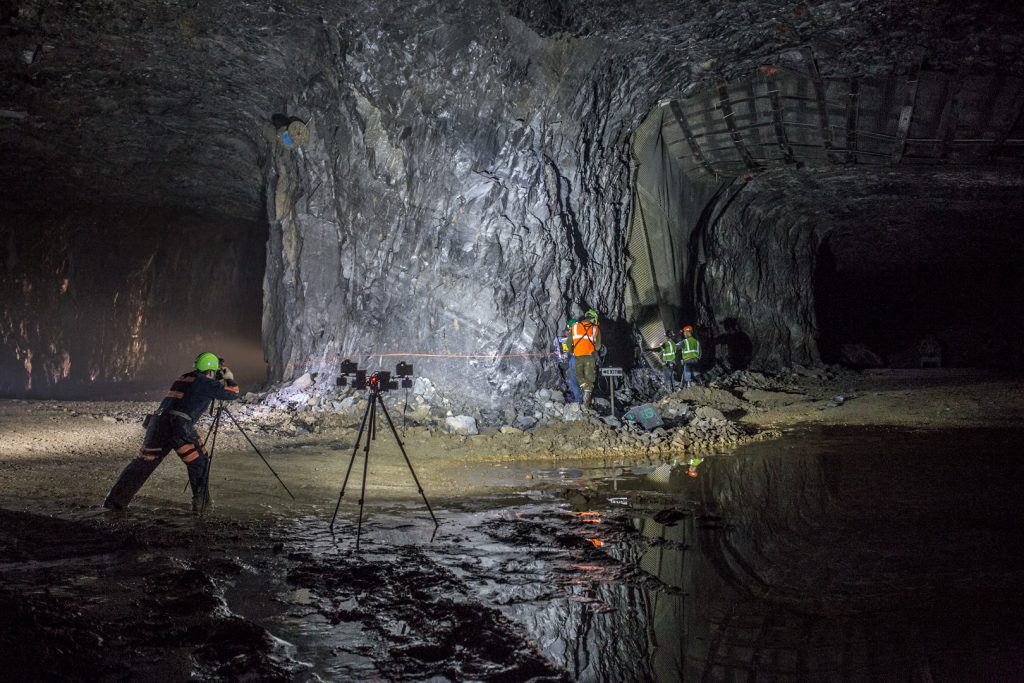 The mining industry has made many safety improvements in both surface and underground mines in recent years. New technologies, in large part, have made this possible. Examples of these include advanced mining software, slope monitoring tools, proximity detection and collision avoidance systems, and many more. With these technological advancements and improvements to safety protocols, the industry has reduced fatal accidents by 14% since the year 2000. Yet, with all this progress, there is always more to be done where safety is concerned, especially in the underground mining environment.
Safety in underground mines
Active surface mines vastly outnumber underground mines in the US. According to NIOSH, there were 12,103 active surface mines reported in 2021 compared to only 464 underground mines. Although the number of surface mines currently exceeds underground mines, the number of accidents and fatalities across both mine types are similar. In 2022 for example, MSHA reported 14 fatalities at surface mines with 12 occurring at underground mines.
Presumably, it will become increasingly difficult for surface mines in the US to get permits due to competition for land use and other factors. If that is the case, will the number of underground mines increase to fill the need for minerals and metals? And if the future of mining is mainly underground, what steps should the industry be taking to increase the safety of our nation's miners as they work deep below the earth's surface to provide the world with much-needed resources?
New research has safety implications for underground mining operations
Richard Bishop, Professor of Practice at Virginia Tech in the Department of Mining and Minerals Engineering, is working to help answer this question. Bishop has found that drones and LIDAR technologies are key to collecting high-quality survey data which is integral to increasing safety and reducing accidents underground. His graduate school research has focused on surveying the underground mining environment using terrestrial photogrammetry, drones, and LIDAR scanner technology for applications like mine visualization, mapping, and more. Safety applications include geotechnical analysis, for example, which can provide mine operators with important safety insights about the environment they are working in.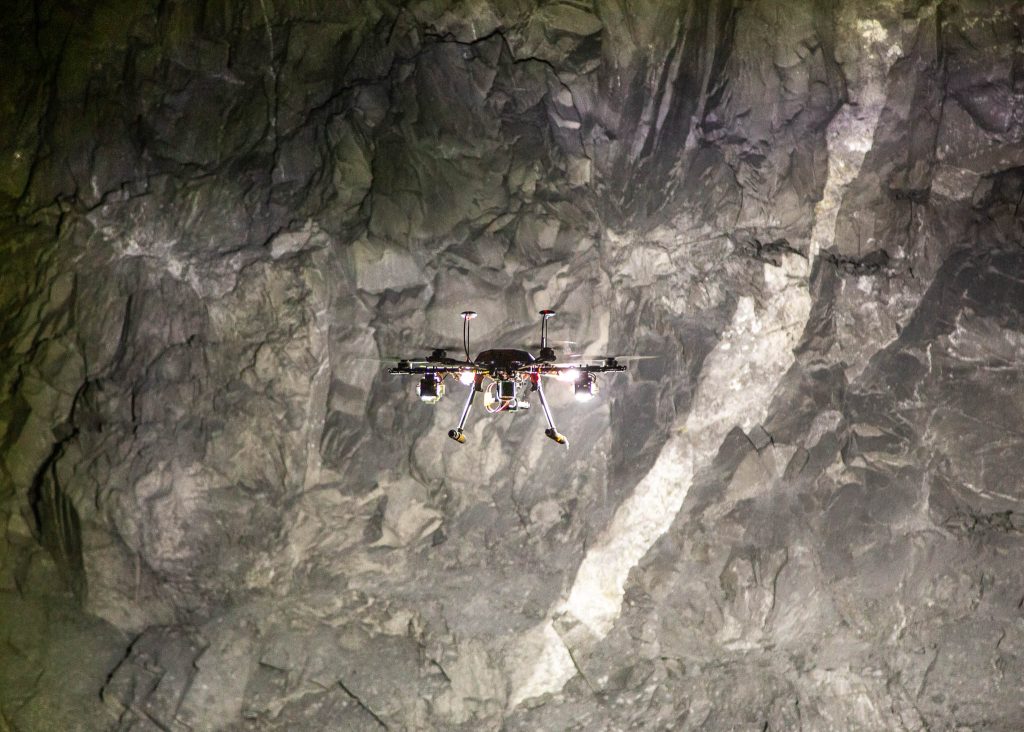 From science fiction to reality: LIDAR for underground mining
Bishop's research details how to collect high-resolution point cloud data utilizing drones and LIDAR underground. Their capabilities in an underground mine environment are impressive and the subject of many of Bishop's recent technical presentations at mining industry events like the MINEXCHANGE 2023 SME annual conference and expo. Bishop's latest research project aims to perfect procedures for flying drones in GPS-denied environments like in an underground mine.
With some added modifications to account for the lack of GPS guidance, Bishop is able to use drones to fly into unsafe areas or areas that are too difficult to access while still collecting data at high enough qualities for important safety applications. For example, it can be used for mapping discontinuities and joints as well as numerical modeling for pillar strength analysis which can help prevent pillar collapses and keep miners safe. According to Bishop, the use of technologies like LIDAR and drones for mining was considered the stuff of science fiction not too long ago. Now they are growing in popularity due to increased affordability and technological advancements like superior computing power for processing.
Maptek PointStudio Software for better visualization and mapping of underground mining operations
To process and analyze the point cloud data and photogrammetry collected during his research, Bishop utilized the Maptek software PointStudio. Through his Maptek University Partnership, Bishop downloaded the latest version of PointStudio and created 3D models of geological features for better visualization and mapping of underground stone mines in the eastern US.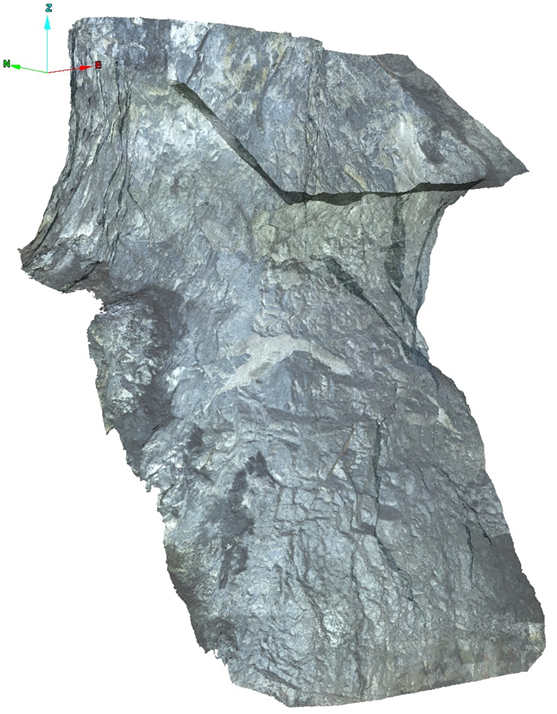 Partnering for a better future in mining
The Maptek University Partnership program helps to grant university students and professors access to the latest Maptek software like PointStudio in order to equip the future of the mining industry with the tools they need to succeed. "Maptek goes out of their way to support academic pursuits", says Bishop, "I was treated like any other client and given one-on-one time with a technical specialist when I had questions about the software."
Maptek technical specialist, Nick Ingwers, was on support when Bishop called in. Ingwers helped Bishop filter out points, merge point clouds, and highlighted specific software capabilities that could help extract the geological features Bishop was looking for in his scans. "The technical support call with Nick Ingwers was a game changer for speeding up the PointStudio workflow and unlocking hidden software features", Bishop recalls, "It really helped me save a lot of time and helped with my research while I was working on my dissertation."
What's next for room and pillar mining research?
Bishop has plans to continue his drone-based research in underground mines using PointStudio for data processing and analysis. In collaboration with the Alpha Foundation and West Virginia University, Bishop plans to address the MSHA pillar collapse initiative by mapping and scanning pillars in underground hard rock room and pillar mines throughout the eastern US. Bishop will utilize drones along with photogrammetry and LIDAR technology to scan pillars and then bring the data into PointStudio for change detection over a 2-year period. The team will visually monitor pillars for any signs of deterioration, increasing safety underground for miners throughout the US.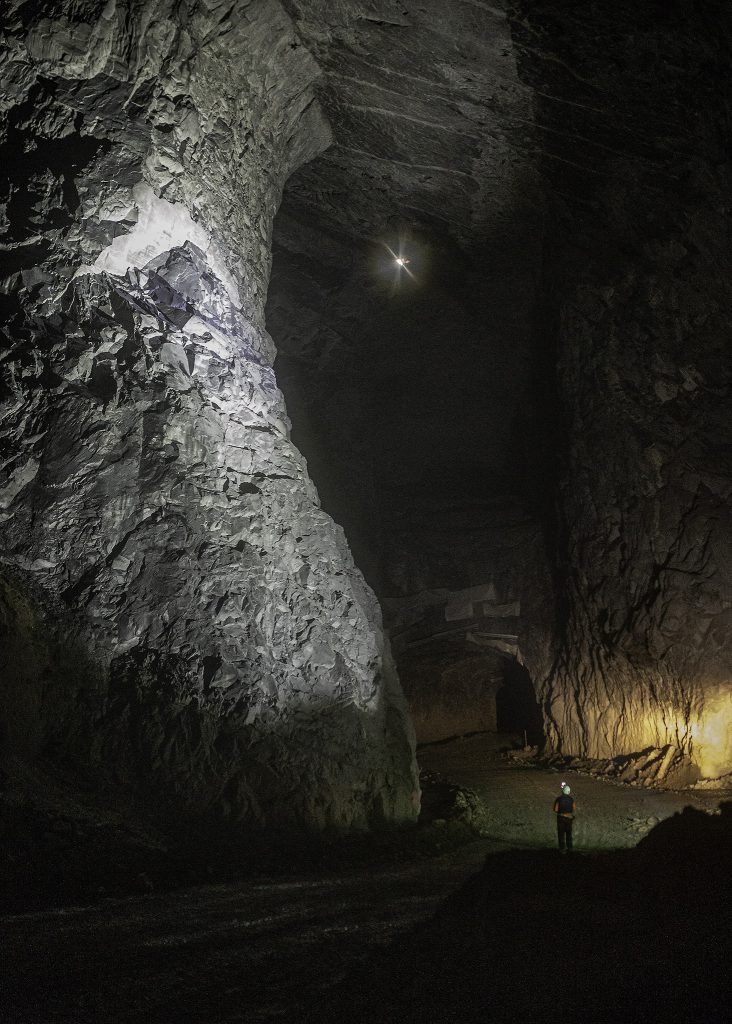 ---