Is training on your To-Do list?
Time. There is never enough.
Does your To-Do list contain a never-ending list of tasks competing for your time? Mine certainly does. On top of that, most of us have a personal bucket list. When can we ever find time to learn a language, travel, return to study, or gain new professional skills with a growing To-Do list?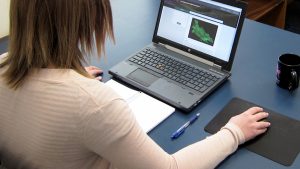 Professional training often comes last on our list. Scheduling professional development can seem impossible, especially when you also need to get approval for time off to attend courses. You could choose to give up on your goals and dreams, but this does not result in a happy work-life balance.
One alternative is to find ways to accomplish tasks and goals more efficiently. One of my heroes, Brian Tracy, recommends everyone put aside ten minutes a day to accomplish a specific goal that feels unachievable.
Freeing up about an hour every week adds up to more than 50 hours a year. Think of what you could accomplish in that time!
If professional development is on your To-Do list, Maptek Online Training can help. Develop your technical skills in achievable blocks of time, when it is convenient for you. See what you can achieve in 10 minutes a day by taking our sample course, Quick Triangulation Solutions for free until 17 November.
Remember to invest in yourself today!
---