Using I-Site data to update Vulcan models
When I started my career  in the mine survey department in 2000 I was introduced to the concept of using lasers to line up mining activities, highlight mined out areas and bring all of the data into a 3D environment.
A short while after I started, I was standing at my survey station placing survey pegs into the sidewall of an underground mining haulage. A mining assistant walked up to where I was working and stared attentively at what I was doing. After a few minutes of him standing there quietly, I asked if he had any questions. He looked at me, my machine, the rock face, and then finally asked where the 'ore' was – assuming I could see into the wall and beyond.
Today, using Maptek I-Site laser scanners and Maptek Vulcan geological mine planning software, you really can study the unseen information with more accuracy. The Maptek I-Site 8810 laser scanner allows surveyors to capture accurate 3D point clouds with high resolution overlaid photo pixels. And, using Maptek I-Site Studio users can create highly detailed visual models of mining areas.
Combining this information with the block model environment in Vulcan helps users identify where changes in a geological model need to be made. The seamless output from I-Site to Vulcan allows users to interrogate the virtual models with the actual scanned data and re-model structures, faults and mineralogy. The Smart Line tool in I-Site creates accurate lines along the edges of data, such as the edges of seam contacts. Using these lines in Vulcan users can quickly update a geological model. The Vulcan HARP stratigraphic model, especially, is suited to make use of these virtual contact lines for coal seam contacts, and move from planned to as-built models easier than ever before.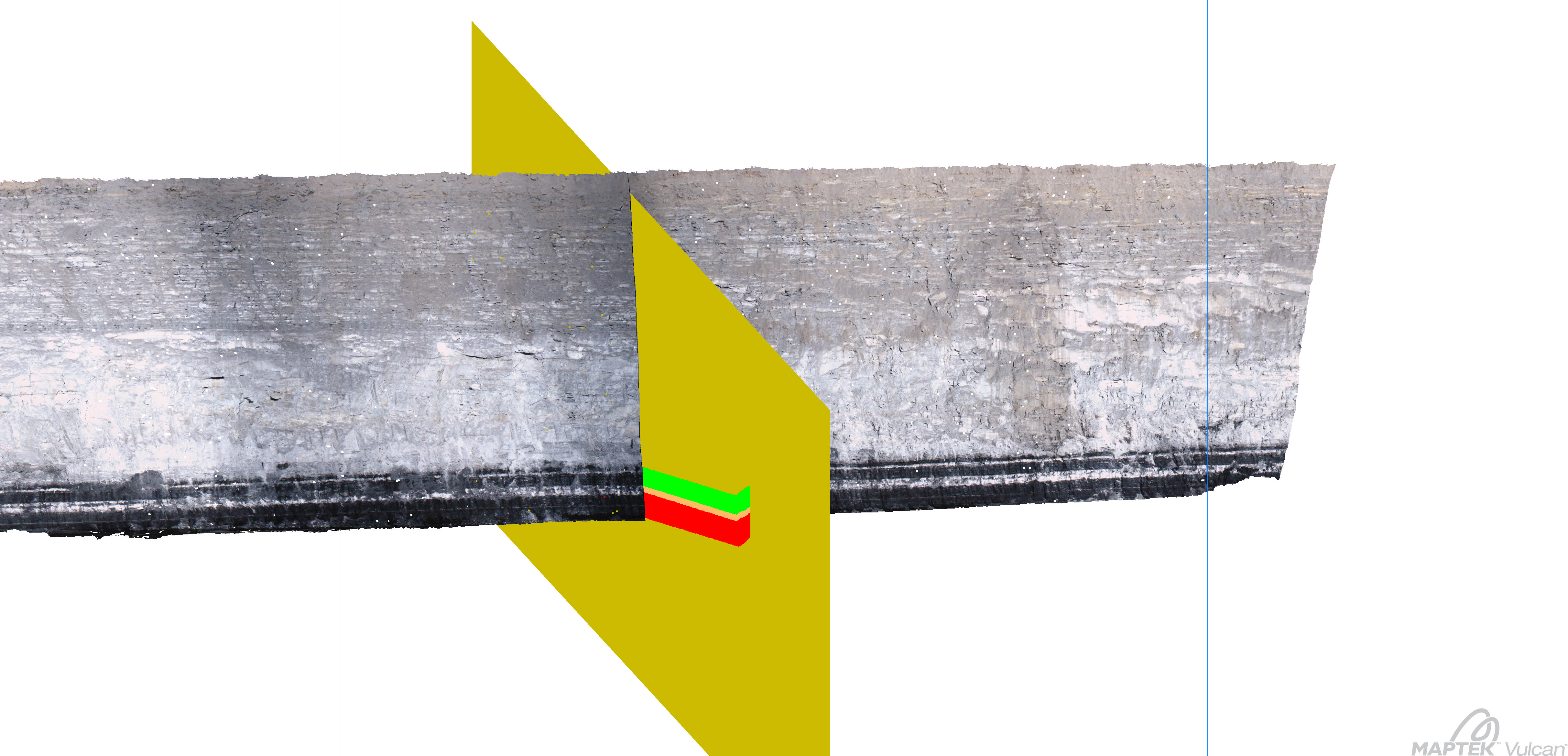 Looking back 14 years, I imagine the mining assistant should have been lauded for seeing the potential and not the problem – he was looking beyond the rock face.
For more information on Maptek's integrated mining solutions, contact your local Maptek office.
---