The power of ideas
My Maptek journey began in mid-2014 while I was studying Software Engineering at the University of Adelaide. Simon Ratcliffe, head of Maptek software research and development, had provided my  3-student group with a 6-month project that would fulfil our industry project component.
It was then I began to learn about the products Maptek produced and was fortunate enough to meet developers from various teams. Unknown to me, I would be working with many of them in less than a year's time.
In the summer of 2014-15 I had earned an internship with Microsoft in Seattle. At the completion of that stint I was offered a full-time position starting in January 2016. This left me in a dilemma. With the completion of my degree in mid-2015, I was facing an empty 6 months before I left for Seattle.
Fortunately, Simon Ratcliffe saw the potential in gaining a full-time, albeit short-term, developer and one who already had strong knowledge of the project. Yet to finish my final exams, I started work for Maptek in late June 2015. Within two weeks I already had my first contribution through the job system – I was finally a Software Engineer!
I worked with several programming languages, contributed to different products, met many talented people and participated in field trials. The warm, welcoming and understanding nature of the people I worked with made it very easy to become part of the Maptek family.
I realise now that I learnt more in 6 months than I did the last 2 years of my study. Maptek solutions are cutting edge and challenge even the most seasoned developer. I was given the opportunity to work with software and hardware that would make even the biggest tech head gasp with  excitement.
Much of what I have achieved at Maptek wouldn't have been possible without the support of the airborne mapping team, most notably, Gemma Lloyd. Her incredible knowledge of the Maptek codebase, her skill as seasoned developer and most of all her unbreakable patience, allowed me to add features to Maptek products that I would have never have thought within my reach.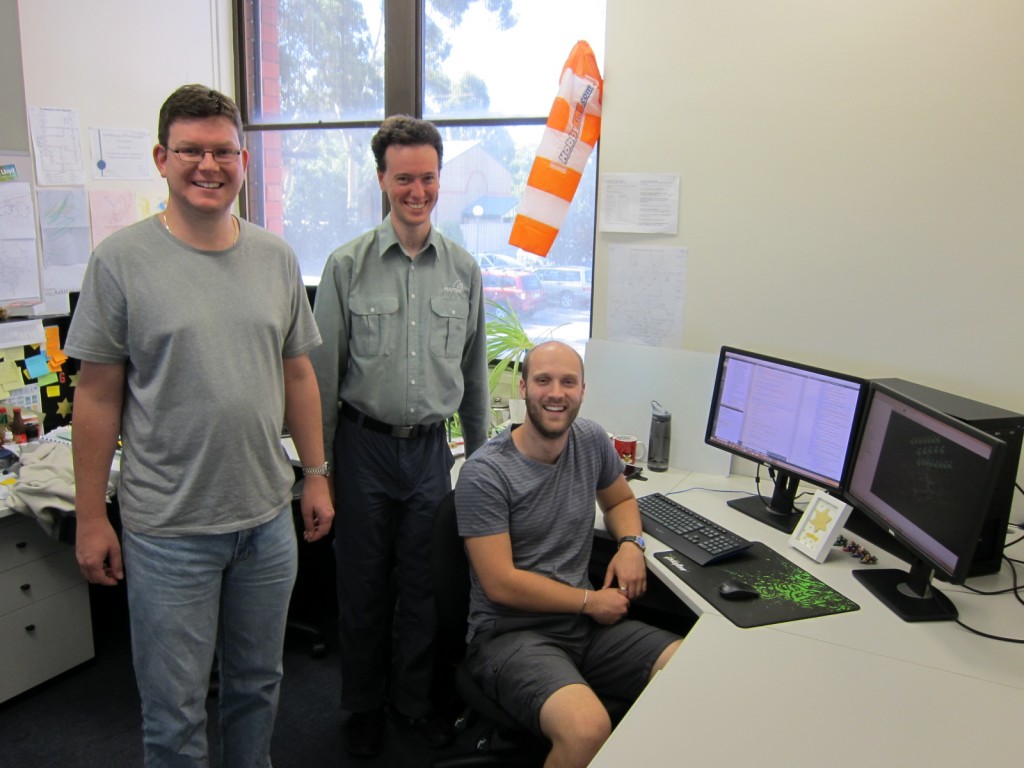 During my university studies I also tutored in computer science. I would end each semester with a simple, yet powerful piece of advice for students:
'Ideas have and always will be a powerful thing. Don't ever disregard a thought or idea, as there is no such thing as a bad idea – only misguided good ideas…'
My position in Seattle means leaving family and friends behind. My return to Adelaide seems inevitable and I hope one day to also return to Maptek.
Thankyou, and farewell … for now.
---