2016 Maptek Mine Design Prize
Monday, October 24th, 2016
---
A 'standout' formal report has helped a group of University of Adelaide mining engineering students secure the 2016 Maptek Mine Design Prize.
Fourth-year students Love Preet Randhawa, Danny Trisnadi, Mayuran Rajendra and Zhenlong Cao were presented with the $1000 prize at the University of Adelaide Civil Engineering Annual Ball at the National Wine Centre on Friday, September 30.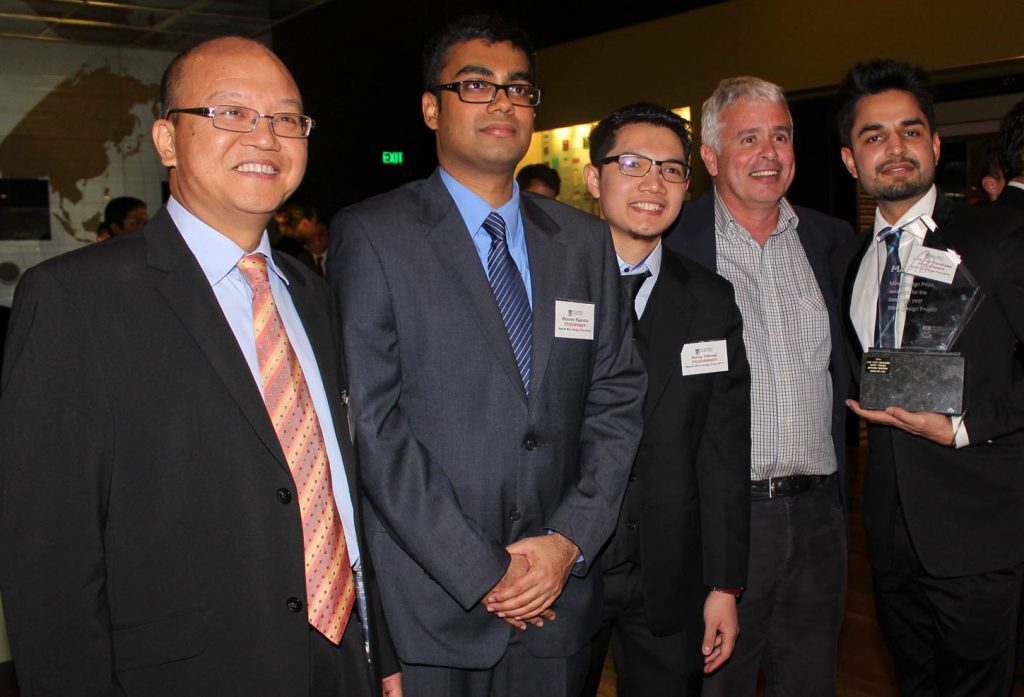 Maptek Technical Services Manager, Richard Buckley, was impressed with the group's work in claiming the gong for Best Final Year Mine Design Project.
'Their report really was a standout,' Richard said.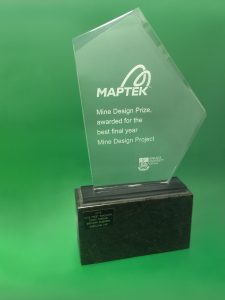 'It was probably the best report in the history of the competition.'
The annual award was introduced in 2010 and requires groups to create optimised mining pits and schedules from an industry dataset.

Students are provided with six weeks training using Vulcan software before they commence their projects.
'They use Vulcan pretty much the whole way through,' Richard said.
'Working on open pit and underground designs exposes the students to Vulcan tools such as level designer and stope optimiser.'
Richard hopes to introduce Maptek's industry-leading mine planning software to third-year students to give budding mining engineers an even greater headstart.
Find out more about Maptek University Partnerships here: www.maptek.com/university/