Gaming gives Maptek Mine Design Prize winners the edge
Tuesday, October 17th, 2017
---
The 2017 Maptek Mine Design Prize winners combined engineering nous with skills learnt gaming to secure the award.
Fontae Franks, Jack Kent, Matthew De Gennaro and Kalvin Li received the gong and $1000 prize at the University of Adelaide Civil Engineering Annual Ball at the National Wine Centre on Friday, September 15.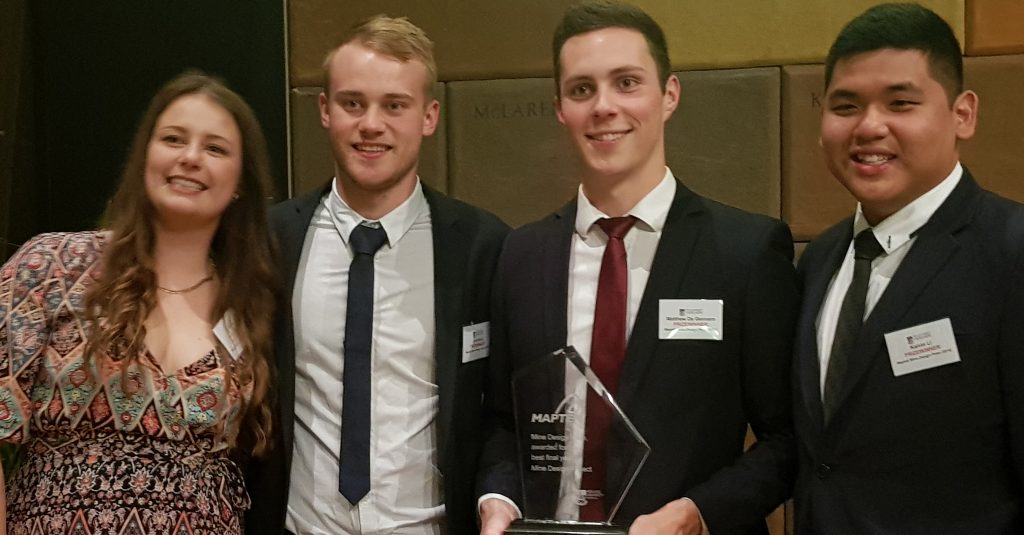 Judge Richard Buckley said the group presented a solid pre-feasibility assessment of an open pit and block caving operation of a copper, gold and silver deposit.
'What really stood out was the use of visual aids and in particular the video presentation of Vulcan fly-through,' Richard said.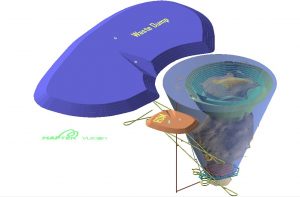 'This calls for a steady hand as the capture is done in real time as opposed to the background rendering available in Maptek Eureka software.
'Talking to the group it appears that Kalvin is a keen gamer and used this skill to compose the videos.'
The annual University of Adelaide award was introduced in 2010 and requires groups to create optimised mining pits and schedules from an industry dataset.
Students are provided with six weeks Vulcan software training before they start their projects.
Richard said the award was highly sought after by students.
'Talking to the students this year it seems that there are more jobs around and having Vulcan skills is a big selling point for their employment prospects.'
Find out more about Maptek University Partnerships here: www.maptek.com/university/