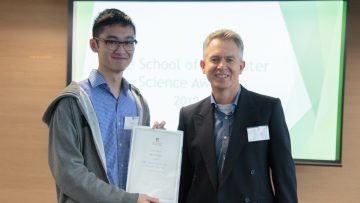 May 20, 2019
---
Maptek Chief Technology Officer Simon Ratcliffe presented Justin Lee with the Maptek Prize at a University of Adelaide awards night earlier this month.
The prize is awarded to the highest achieving second-year student from the School of Computer Science in the previous year. (more…)
March 14, 2019
---
In an industry first, Maptek and PETRA Data Science have established a partnership which will enable seamless value chain optimisation and simulation from resource models through to metal produced. Mining companies will be able, for the first time, to use millions of tonnes of their historical performance and resource metadata for dynamic optimisation. (more…)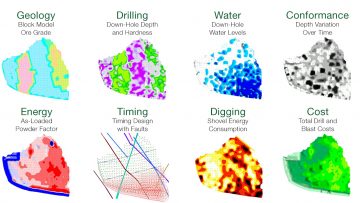 March 12, 2019
---
Over the past six years Maptek BlastLogic has become the number one drill and blast solution for leading mining companies.
Drill and blast is a primary driver of value for mine operations, equating to approximately 20% of mining cost per tonne, so getting it right can have a huge impact on a mine's bottom line. (more…)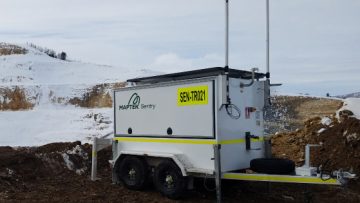 March 7, 2019
---
Maptek has released a cold climate model of its award-winning mobile Sentry system for stability monitoring.
The exciting newcomer to the Maptek technology portfolio answers the imperative for continuous, reliable measurements of ground movement no matter the environment. (more…)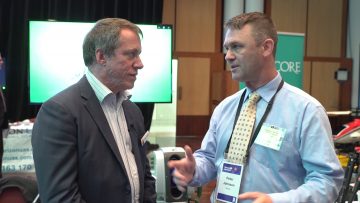 February 26, 2019
---
Capitalising on the true value of mining data is crucial for the future success of the industry, Maptek Managing Director Peter Johnson has told the Minerals Council of Australia's new interview series.
Speaking at the inaugural MCA Modern Mining Innovation Showcase in the Great Hall at Australia's Parliament House in Canberra this month Mr Johnson shared his thoughts with the MCA. (more…)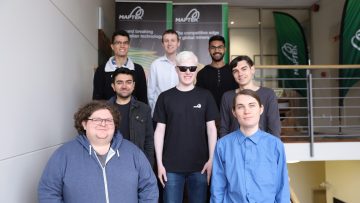 February 21, 2019
---
Maptek Australia summer interns have cited working as part of a professional team as the most rewarding aspect of the growing annual program.
The 2018/19 group, comprising seven Computer Science and Software Engineering students and graduates, was the largest cohort to take part in the initiative hosted in Maptek Adelaide office. (more…)