Maptek helps celebrate Elko Mining Expo 30th birthday
Tuesday, June 2nd, 2015
---
You can Walk the Dog, Rock the Baby or go Around the World with Maptek at the Elko Mining Expo this week.
Maptek is hosting a Yoyo competition on day two of the 30th annual expo at the Elko Convention Center in Elko, Nevada, from June 4-5.
Maptek Technical Services Manager Chuck Winters said the company would take the opportunity to strengthen ties and showcase latest products at the event which draws crowds of about 8000 people.
'The Elko conference is a great way for us to connect with our customers, colleagues and their communities and to find out more about how we can tailor our products to suit them,' Mr Winters said.
'The powerful software tools Maptek produces bring together spatial data for analysis and detailed 3D modelling to guide projects in the resource/feasibility phase of mining.'
'Maptek has honed its technology during 30 years of engagement with our customers in the field and at events such as Elko, giving them confidence in the modelling process and the outcome.'
The open pit gold mines in Nevada are a major source of the world's gold and Maptek solutions assist throughout a mine's entire operation.
At Elko Maptek will display new products such as scheduling solution Evolution and the latest tools in 3D geological modelling and mine design platform Vulcan.
The Vulcan Implicit Modeller handles complex geological settings, modelling faulted geometries and on-the-fly combinations of geological database elements.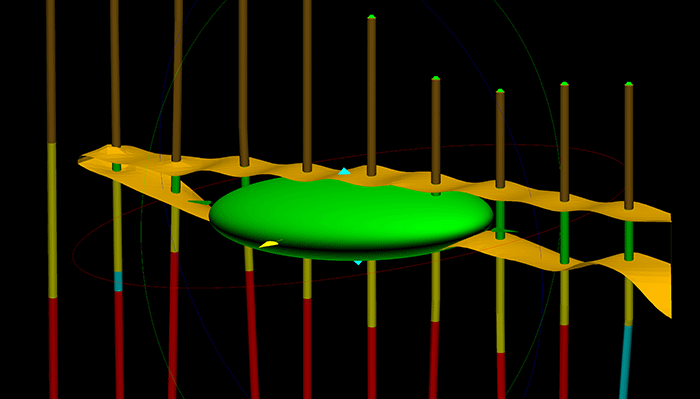 Mr Winters said Maptek also provided cost-effective survey services.
'I-Site laser scan technology can be applied to mining tasks such as topographic survey, highwall mapping and geotechnical studies,' he said.
'Maptek experts can visit your site and collect accurate survey data, quickly and safely. We can supply up-to-date surface models and volume calculations for feeding back into mine planning activities.'