Maptek shares innovation stories at Connect 2021 on May 19
Thursday, April 22nd, 2021
---
Global technology provider Maptek has released the program for a 24-hour online conference on May 19 as part of its 40-year anniversary celebrations.
Maptek Connect 2021 offers all 36 talks free, with attendees encouraged to register for multiple sessions across the four regional streams.
Fittingly, the conference opens with a geology-themed topic delivered from Arrowtown in New Zealand, where the sun first rises on the Maptek global business day. The agenda follows the sun over the Asia-Pacific, Africa and Europe to the Americas, which features Spanish and English presentations.
The final session will be streamed live from Canada, where the Vancouver office signs off exactly 24 hours later.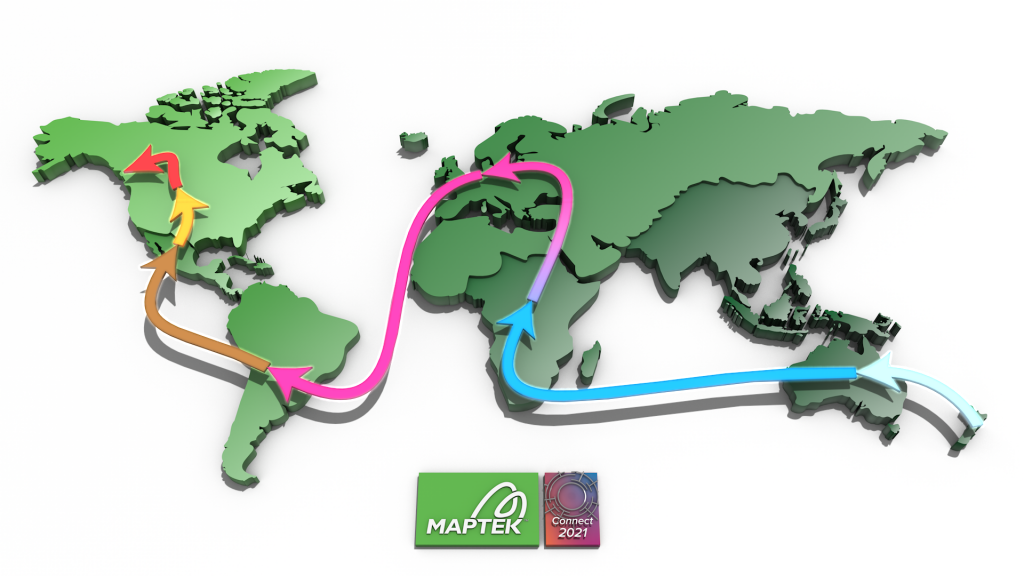 Maptek CEO Eduardo Coloma says that Maptek Connect 2021 is an opportunity to see where METS technology is heading.
'People should tune in to discover new ways to get value from our applications,' Coloma says. 'It will be a great learning experience.'
'This year we are celebrating 40 years in innovation. We're acknowledging our geological modelling roots in the 1970s while embracing new ways of working. Fast forward to the new millennium where data connectivity, cloud computing and optimisation algorithms have become key to unlocking the power of automation.'
See how machine learning is applied to the spatial distribution of marble quality. Hear why battery minerals are driving the renaissance of British mining. Explore the latest nanosatellite target sensing techniques. Learn about risk-mitigating technologies in place at one of the world's largest underground copper mines. The 24-hour program covers the breadth and depth of Maptek solutions.
Travel with Maptek as we highlight innovations that will increase operational efficiency and enhance user experience. Set your alarm now!
See the program and register