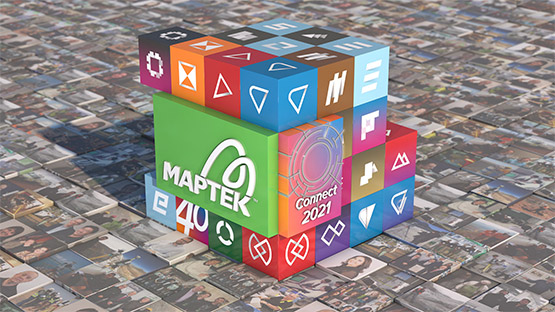 Maptek Connect 2021
Join Maptek on May 19 for a FREE 24‑hour online conference and gain access to 36 sessions across multiple time zones.
Maptek Connect 2021 will feature our customers, partners and industry experts who will provide their insights around the latest mining challenges and share their tips for success.
The rolling agenda will cover industry themes and technology topics - from optimising daily mining processes through to our AI, machine learning and 4D solutions.
Multiple streams and language options will provide localised content and presenters. Connect with Maptek and your peers through presentations, discussion panels and live forums and learn about technology advances and best practices.
And did we mention it's free!
---
Industry themes
Optimising daily processes for continuous improvement
Changing workforce conditions and adaptive technology practices
Interoperability, integration and automation
Computing frameworks and next generation algorithms
Automation, machine learning and augmented reality
Program highlights
Asia Pacific
The future of geological modelling through automation and workflows
Going digital through an award-winning approach to underground safety
Good technology speaks for itself
Extending the orbit for on-earth extreme environment mineral explorers
How engineers and geologists are using MAXTA digital solutions to sustain mine value chain optimisation
How Maptek helps produce complex financial models for an open cut multi-element operation
The 5 Ws of optimisation - Who, What When, Where, Why (and How)
Machine learning and cloud computing frameworks in the engineering space
Looking to the cloud - Why cloud is the future platform for accessing your mining applications
How the use of meta-heuristic techniques drives optimal solutions in mine operations
Europe, the Middle East and Africa
How OHMS uses remote laser scanned discontinuity data for key block analysis
Applying HARP modelling for mineral resources estimation - A case study
Bara Consulting - Is bigger always better?
BlastLogic: A customer use case with AngloAmerican
The minerals business of the Bronze Age: Origins of geopolitical and economic power struggles
Hutton's Unconformity: The father of geology (now in 3D)
British mining renaissance and the future of battery minerals
Best practices and machine learning for grade control
Application of DomainMCF to marble quality classification
The Americas
Spanish
Conozca el módulo Evolution Origin y cómo desarrollar planes de mina tácticos a mediano y largo plazo
Sistema de monitoreo geotécnico y táctico de estabilidad de taludes, labores subterráneas y tranques de relaves
El diseño, seguimiento y análisis optimizados de perforación y voladura añaden valor a las operaciones a cielo abierto
Diseño y programación de actividades en minería subterránea
Maximice el valor del proyecto optimizando sus reservas y reduciendo el riesgo con herramientas flexibles
Cómo satisfacer las necesidades diarias de la mina con sistemas de levantamientos topográficos
Integración de tecnologías de última generación para modelamiento 3D
English
An exploration of grade control to maximise the value of your deposit
How the world's largest underground copper mine mitigates and manages risk
From paper to digital mapping - Hear from our panel of industry professionals
Past, present, and future of data interoperability and how it improves your productivity
Sunset scan of downtown Vancouver using our latest imaging technologies
More to come...
Notify me!
Complete the form to be notified when registration details become available.
---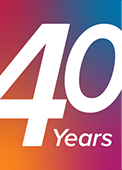 Mapek Connect 2021 is a key part of our 40‑year celebration. We hope you will join us on May 19 and for other events throughout 2021.