Maptek Technology Roadmap: Connectivity is Key
Wednesday, October 18th, 2017
---
Mining is a process of adding value. This is analogous to any other manufacturing or production industry. The value of gold as an ingot is significantly higher than the value of ore in the ground. Business performance relies on the difference between what it costs to extract and produce that gold, and the increase in the value between the ore in the ground and the finished product.
Where the increase in value is greater than the cost to produce, a profit can be made.

To make that profit, mining operations need to be as efficient as possible, across every process, at every stage. Some efficiency challenges are unique to mining. These can be the most costly, and also present the greatest opportunities. For almost 40 years Maptek has been developing targeted solutions that have successfully improved operational value across the mining process at more than 2000 sites in 75 countries. We take this responsibility to improve outcomes for mining companies very seriously. Our staff are motivated by excellence, innovation and improvement, and we released a new Technology Roadmap in June which underpins Maptek's 5-year development plan.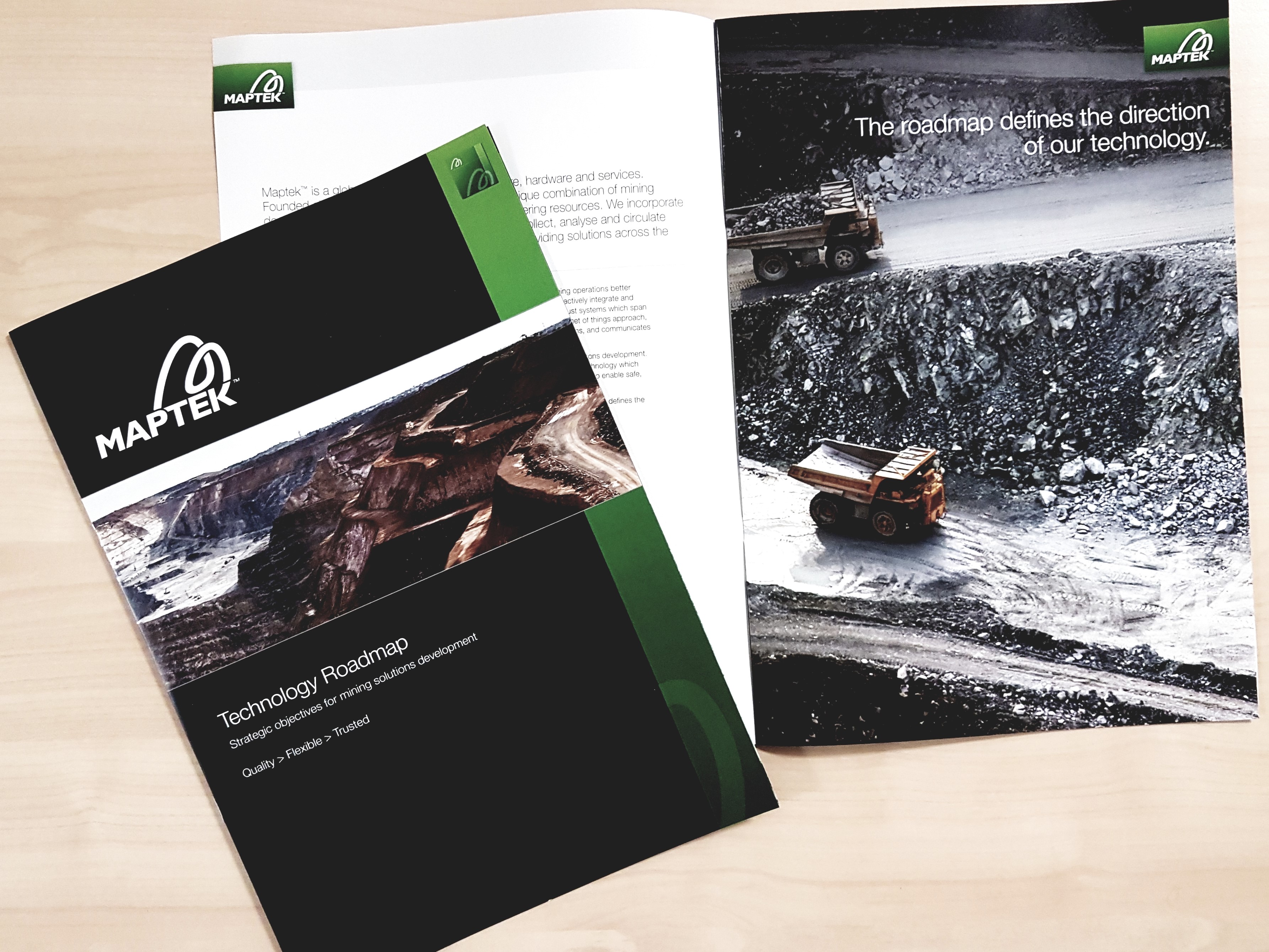 When we started developing desktop software solutions in the 1980s, this in itself was transformative and an important paradigm shift. When we started developing point cloud modelling applications we realised miners needed purpose-built hardware to gather the most accurate data efficiently. This led to the manufacture of laser scanners tailored for mine measurement, and the inbuilt survey workflows marked another significant technological leap forward.

Automating various planning, execution and measurement tasks is the hallmark of cutting-edge industrial processes. Mines are incredibly complex systems which present daily challenges which are very real, and can be very costly, from both a financial and human perspective. These unique circumstances have led mining technology applications to develop independently from other industries.
Data is transferred, reports are communicated, operational changes are made, data is interpreted, and decisions are made. If these system components and integration points are not connected and related, even the most reliable systems can become fragile.
Maptek was ahead of the curve in recognising that mining companies had access to more data than their systems were able to make use of. Integrating data collection sources with analytical and reporting tools provides connectivity between processes and stakeholders. The pressure to consolidate, summarise, analyse and report results in line with the fast moving mining environment is answered by connected solutions and integration between processes.
Wrestling with multiple sources of static data is a thing of the past. The release of the Workbench in 2016 to host all Maptek systems introduced immediate and universal access to data, as well as streamlined workflows for accelerating routine tasks. This is the first step in building a single ecosystem for mining technical data.
We value collaborative and productive customer relationships. Maptek is committed to providing dynamic solutions and being responsive to customer needs gives us an imperative to unlock mining's next big opportunity to create value.
Connectivity is key to the future of the mining industry.  Maptek is holistically improving the mining process, transforming multiple mining processes across disciplines into a unified ecosystem for technical mining data.
Read more about the Maptek Technology Roadmap from Chief Technology Officer Simon Ratcliffe